Mushki the Cat
Age: 4
Fixed (Spayed/Neutered)? Yes
Declawed? No
Weight: 8 lbs
Indoor? Yes
Microchipped? Not known
City in which animal is located: Ypsilanti
Rehoming fee? No
Please note: This is a courtesy listing on HSHV's site. This animal is available through a private individual, NOT HSHV. For questions, please contact the individual below, not HSHV. Thank you!
She's quiet and gentle and loves to cuddle and purr. Will hide when strangers are around. Once she gets used to you and your guests, she is the most loving and tender friend you will ever meet. She's very happy and grateful and emotionally connective. If you're having a bad day she will sense it and do her best to cheer you up. She is sunshine on a cloudy day.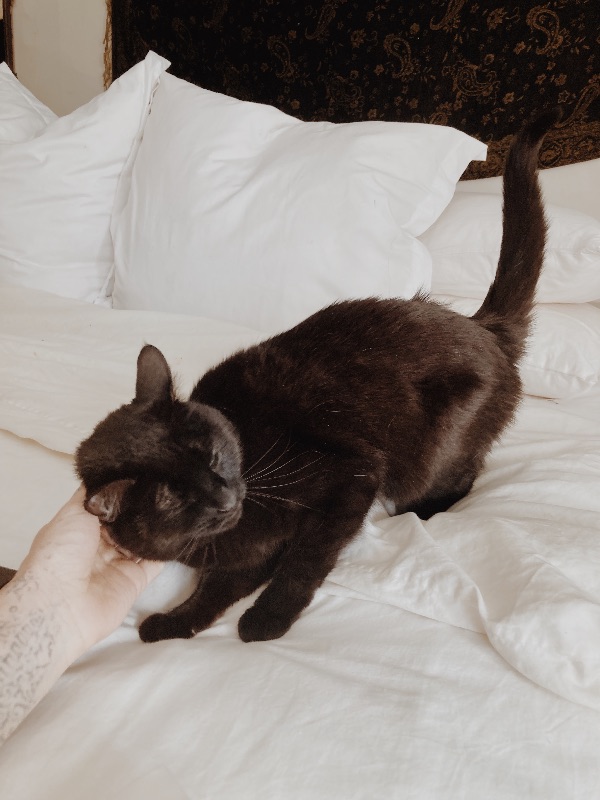 https://www.hshv.org/wp-content/uploads/formidable/105/A4266F80-E916-460C-A660-A84DFCB358C4.jpeg
If you are interested in adopting Mushki, please contact Ember at 517-219-5452 or henderson.ember@gmail.com. This animal is listed as a courtesy on our site, but is available through this individual. For questions, please contact the individual listed, not HSHV. Thank you!