Daisy the Dog
Age: 8
Fixed (Spayed/Neutered)? Yes
Weight: 70 lbs
Indoor? Yes
Microchipped? No
City in which animal is located: Riverview
Rehoming fee? No
Please note: This is a courtesy listing on HSHV's site. This animal is available through a private individual, NOT HSHV. For questions, please contact the individual below, not HSHV. Thank you!
Daisy grew up with my children, they are older now but she always played well with them. I have a cat now and another that passed. I've fostered a couple over the years also. She's good with other animals. She and her brother (Thor, 7) sleep together and love to play. Daisy likes to suck on blankets and always walks around with a toy in her mouth. She's very lovable and listens well unless you want her to do tricks for treats. She's always been stubborn about that.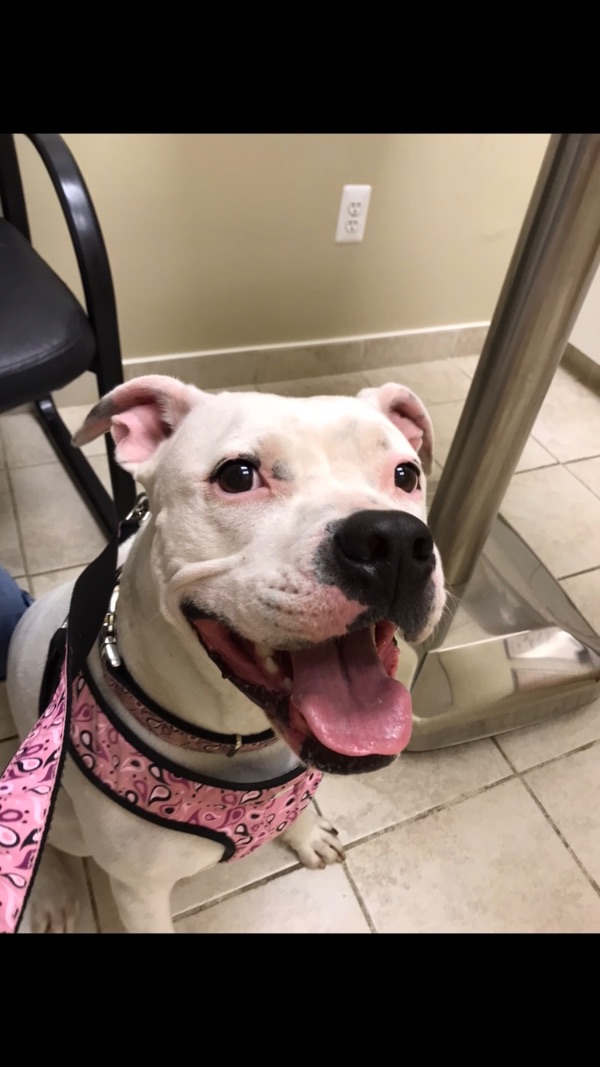 https://www.hshv.org/wp-content/uploads/formidable/105/98D00B13-F31E-48E8-8B61-684F727C5008.jpeg
If you are interested in adopting Daisy, please contact Dawn at 734-771-4786 or smylz4evr@gmail.com. This animal is listed as a courtesy on our site, but is available through this individual. For questions, please contact the individual listed, not HSHV. Thank you!