Rey the Dog
Age: 1yr 2mo
Fixed (Spayed/Neutered)? Yes
Weight: 60 lbs
Indoor? Yes
Microchipped? Yes
City in which animal is located: South Lyon
Rehoming fee? Yes
Please note: This is a courtesy listing on HSHV's site. This animal is available through a private individual, NOT HSHV. For questions, please contact the individual below, not HSHV. Thank you!
Rey is a sweet girl that is still learning, and in puppy mode. She is 1 year old and always wants puppy playtime. She lives in a home with me and my family. She is around a 5 yr old and 9 year old and is just fine. When we first got her she would jump up on everyone, she is doing much better. We have a cat that she does chase. She is great on a leash. I take her for trail walks. I have her utd on shots, fixed and on good food. She is crate trained during the day. When we got her she would chew on almost everything. We have trained that almost completely out of her. Sometimes if she's alone she will try to get something laying on the floor. We give her lots of chew toys and bones. I believe she needs to be in a home with another dog to keep her company. She has a lot of anxiety and will chew on her paws, not aggressively. . She needs a playmate, my kids and family are very busy. She doesn't bark I think I heard her bark maybe a handful of times. She is a non-aggressive, playful pup.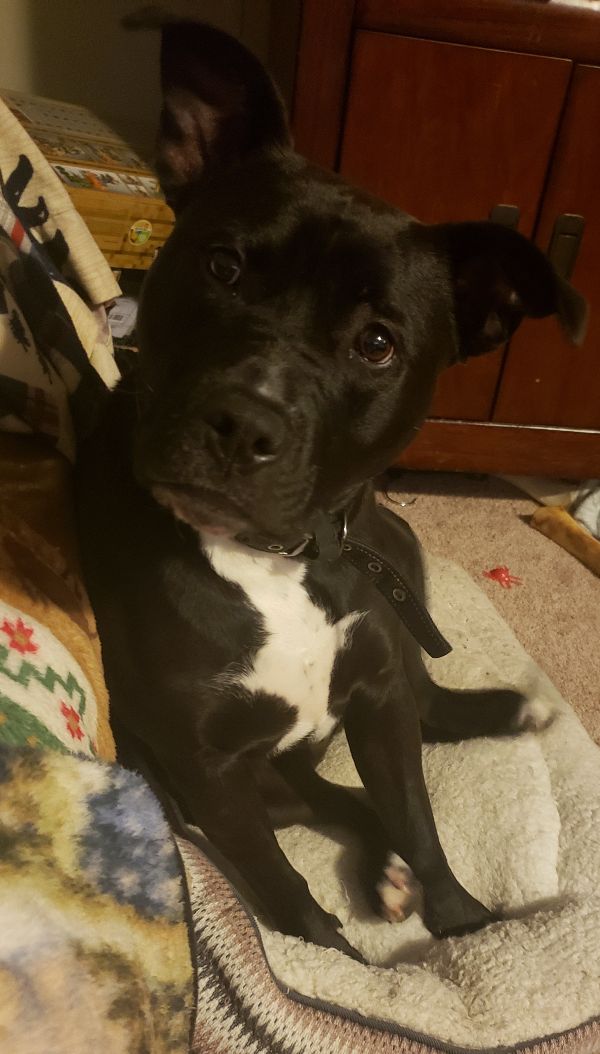 https://www.hshv.org/wp-content/uploads/formidable/105/20220627_192954.jpg
If you are interested in adopting Rey, please contact Brittany at 248-974-2384 or henry.brittany90@gmail.com. This animal is listed as a courtesy on our site, but is available through this individual. For questions, please contact the individual listed, not HSHV. Thank you!