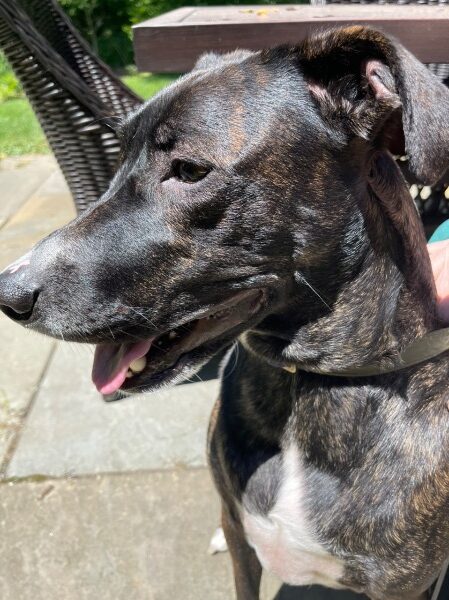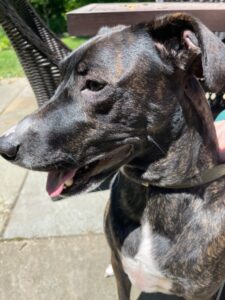 Tobias the Dog
Age: 3
Fixed (Spayed/Neutered)? Yes
Weight: 54 lbs
Indoor? Yes
Microchipped? Yes
City in which animal is located: Ann Arbor
Rehoming fee? No
Please note: This is a courtesy listing on HSHV's site. This animal is available through a private individual, NOT HSHV. For questions, please contact the individual below, not HSHV. Thank you!
Tobias (Toby) is a much loved sweet member of our family so it is with great sadness that I list him on this site to hopefully re-home him.
Toby is just turning 3. We have had him since he was 2 months old. He is a classic pandemic pup who has one dog sister and not a lot of socialization outside our house. He loves his family but has a lot of fears of new situations and people. He is such a sweet boy that I truly believe he would come around if he got a lot more exercise and had the right owner. He is house trained and knows basic commands. His favorite things are sleeping next to us on the couch or in his bed while we work from home and ice cubes!
I think he would be ok with another dog after they got to know each other but I don't think cats or small children would be a good fit. With enough patience and exercise I truly believe he'd be a perfect pet. I know it might be a long shot to find the right new owner for our boy but I think he could be so much happier and less worried if he had a new situation.
If you are interested in adopting Tobias, please contact Claire at 734-239-3945 or chall12@yahoo.com. This animal is listed as a courtesy on our site, but is available through this individual. For questions, please contact the individual listed, not HSHV. Thank you!