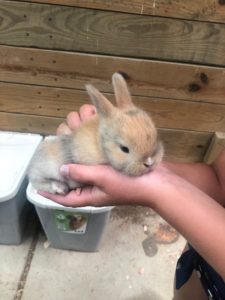 Biscuit the Rabbit
Fixed (Spayed/Neutered)? No
Indoor? Yes
Microchipped? No
City in which animal is located: Hartland
Rehoming fee? No
Very friendly and affectionate. Currently in a home with three young girls that play with them often. Very close with other rabbits, but would also be happy on their own with the proper attention. Litter trained.
If you're interested in adopting Biscuit, please contact Nicole at 517-294-0572 or hoskins.ne@gmail.com.