Ruby the Dog
Age: 1 year old DOB 12/06/2020
Fixed (Spayed/Neutered)? Yes
Weight: 62 lbs
Indoor? Yes
Microchipped? Yes
City in which animal is located: Howell
Rehoming fee? Yes
Please note: This is a courtesy listing on HSHV's site. This animal is available through a private individual, NOT HSHV. For questions, please contact the individual below, not HSHV. Thank you!
This isn't easy my heart is completely broken but Sweet Ruby deserves only the best! Ruby is condo living with me currently and has a cat brother which she completely tortures and plays a little too rough with at times (maybe best in home without cat). Ruby is the sweetest girl she'll definitely steal your heart! She's loving, snuggly, playful, treat motivated, knows commands, has a bit of separation anxiety (she has vet prescribed trazodone for grooming and stressful situations) she doesn't really love big crowds and if a lot of people are around she will stick by your side. Ruby would thrive best in a home where she had a doggy brother or sister to run, jump, and play about in a big yard. She's sort of moms princess and she doesn't love to be too far out of my sight so ideally I feel like a household with a woman would be best for her! Also important to note she has always been on Hills Science Diet, puppy now adult. She will of course come with all her records, toys, bed, blanket, food, and treats.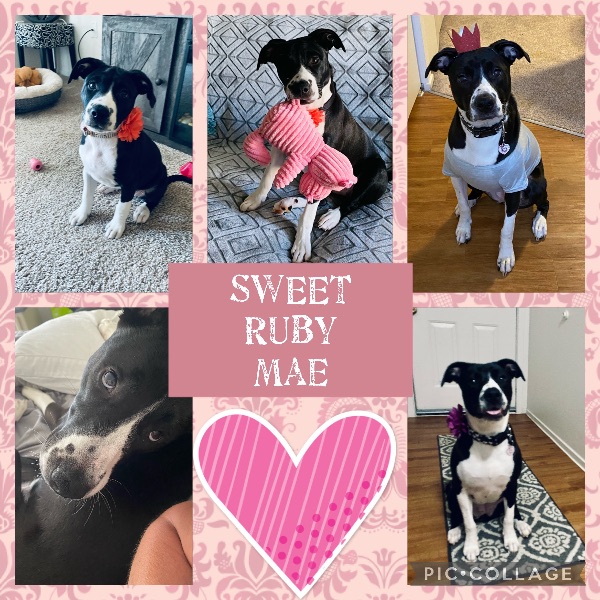 https://www.hshv.org/wp-content/uploads/formidable/105/89DCE62D-20A7-49E1-AB26-8FAC4564F130.jpeg
If you are interested in adopting Ruby, please contact Lisa at 248-762-5850 or lisahicks76@icloud.com. This animal is listed as a courtesy on our site, but is available through this individual. For questions, please contact the individual listed, not HSHV. Thank you!