Jack the Cat
Age: 9
Fixed (Spayed/Neutered)? Yes
Declawed? No
Weight: 9 lbs
Indoor? Yes
Microchipped? Yes
City in which animal is located: Saline, MI
Rehoming fee? No
Please note: This is a courtesy listing on HSHV's site. This animal is available through a private individual, NOT HSHV. For questions, please contact the individual below, not HSHV. Thank you!
Jack currently lives in a lively home with two children under the age of five. He enjoys lazy days laying in the sun curled up on the couch or one of our children's beds. Once he warms up to you he is quite loving and is fond of curling up next to you during the evening. He is quite active at night and needs room to roam around and play. He is shy of new animals and prefers to take his time to warm up to new animals and new people.
Jack is a loving cat, however does need his own time to feel comfortable with others. We have had him since he was a kitten and has been part of our family for the past nine years, unfortunately with two little ones it has been hard to provide him with the attention he needs.
Thank you for taking the time to review our post, Jack would be a great addition to any home.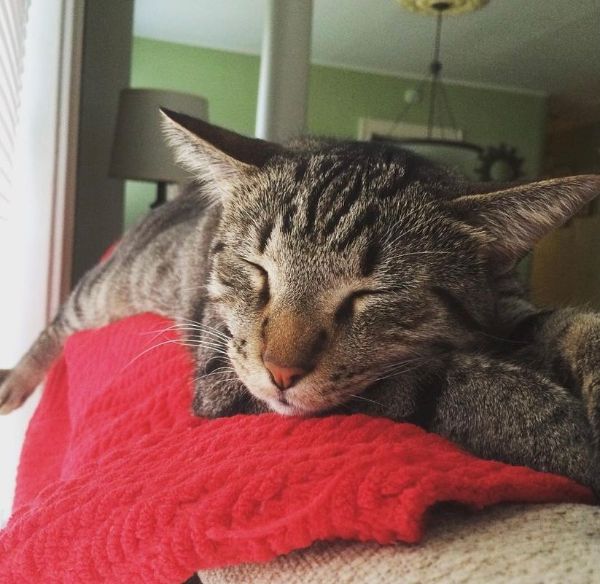 https://www.hshv.org/wp-content/uploads/formidable/105/1-5.jpg
If you are interested in adopting Jack, please contact Nick at 269-420-0190 or n5hopkins@yahoo.com. This animal is listed as a courtesy on our site, but is available through this individual. For questions, please contact the individual listed, not HSHV. Thank you!