Livvy and Oliver the Cats
Age: 1 year
Fixed (Spayed/Neutered)? Yes
Declawed? Yes
Indoor? Yes
Microchipped? Yes
City in which animal is located: Tecumseh
Rehoming fee? No
Please note: This is a courtesy listing on HSHV's site. This animal is available through a private individual, NOT HSHV. For questions, please contact the individual below, not HSHV. Thank you!
Cats are brother and sister, and have never been apart. Would like them to stay together if possible. Currently lives in a home with small dog and a little older children. Cats don't seem to mind dog but did have a big dog visit and cats ran away scared and hid. Cats are both very playful and loving. Love to look out the windows at the birds all day long.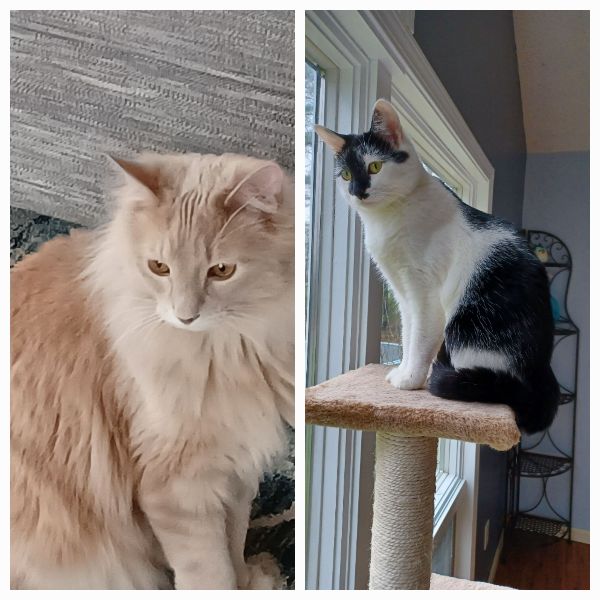 https://www.hshv.org/wp-content/uploads/formidable/105/285276395_3148190535396336_8112948769931794092_n.jpg
If you are interested in adopting Livvy and Oliver, please contact Nikki at 517-270-3114 or nikki295248@yahoo.com. This animal is listed as a courtesy on our site, but is available through this individual. For questions, please contact the individual listed, not HSHV. Thank you!