Cookie and Cupcake the Cats
Age: 5
Fixed (Spayed/Neutered)? Yes
Declawed? No
Weight: 12 lbs
Indoor? Not known
Microchipped? No
City in which animal is located: DEXTER
Rehoming fee? No
Please note: This is a courtesy listing on HSHV's site. This animal is available through a private individual, NOT HSHV. For questions, please contact the individual below, not HSHV. Thank you!
We are rehoming both cats. Both are loving and kind. They, however, do not like dogs. They will tolerate but prefer to hide away. Both love to go outside and hunt mice. Cookie is a great mouser and had kept the garden critter free. We would prefer to keep them together if possible as they've been together their whole lives.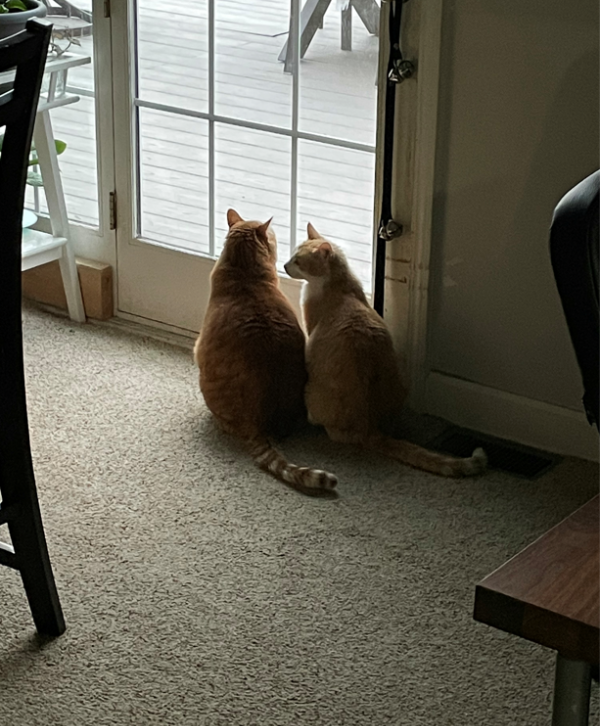 https://www.hshv.org/wp-content/uploads/formidable/105/cat01.png
If you are interested in adopting Cookie and Cupcake, please contact Ellie at 810-488-0673 or ellielbrinley@gmail.com. This animal is listed as a courtesy on our site, but is available through this individual. For questions, please contact the individual listed, not HSHV. Thank you!