Iggy the Dog
Age: 1
Fixed (Spayed/Neutered)? Yes
Weight: 55 lbs
Indoor? Yes
Microchipped? Not known
City in which animal is located: Willis
Rehoming fee? Yes
Please note: This is a courtesy listing on HSHV's site. This animal is available through a private individual, NOT HSHV. For questions, please contact the individual below, not HSHV. Thank you!
Iggy is a very nice guy. He is energetic and excited to train. He struggles with jumping, mouthing, and focus. He is very good at fetch and retrieving. He deserves a patient person who can spend hours a day hiking and walking with him and playing fetch.
No kids, cats, or other dogs please.
Fenced in yard and a commitment to R+ training is required.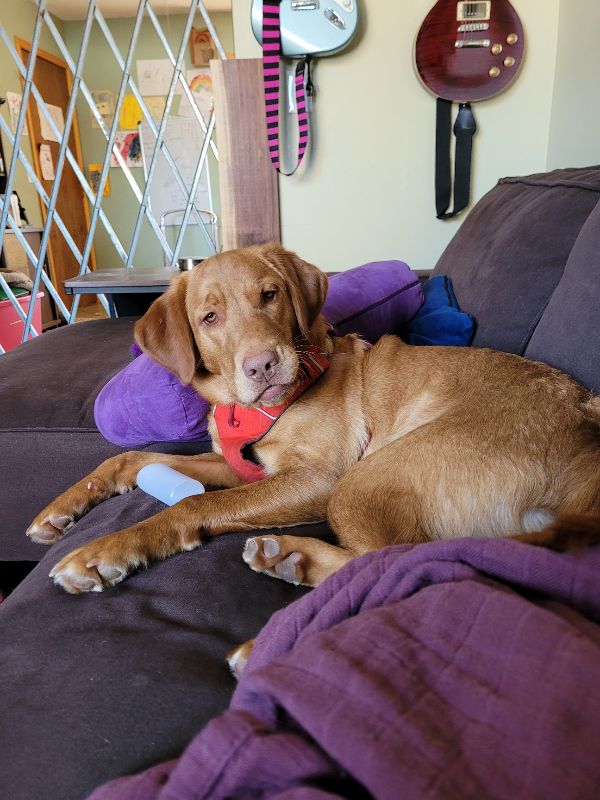 https://www.hshv.org/wp-content/uploads/formidable/105/Attach0.jpg
If you are interested in adopting Iggy, please contact Kalie at 616-780-9542 or Kalie.wiserdogtraining@gmail.com. This animal is listed as a courtesy on our site, but is available through this individual. For questions, please contact the individual listed, not HSHV. Thank you!