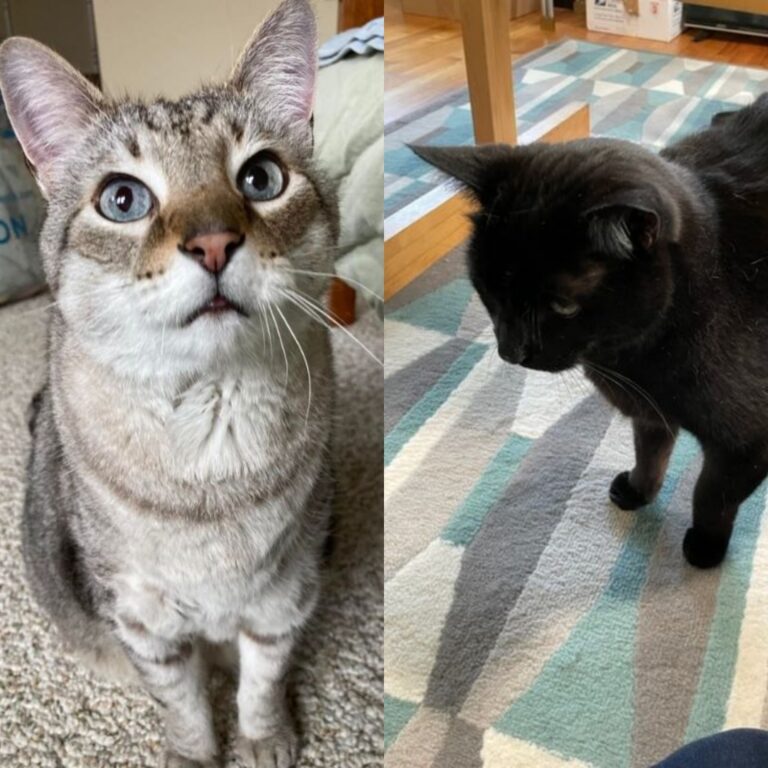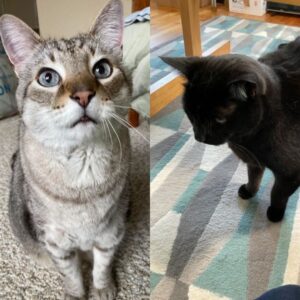 Zootie and Loki the Cats
Age: Zootie is 13, Loki is 11.5
Fixed (Spayed/Neutered)? Yes
Declawed? No
Indoor? Yes
Microchipped? Yes
City in which animal is located: Ann Arbor
Rehoming fee? $50-$75
Please note: This is a courtesy listing on HSHV's site. This animal is available through a private individual, NOT HSHV. For questions, please contact the individual below, not HSHV. Thank you!
Zootie is a bit shy at first… and then , once he knows you is affectionate and will even sit on your lap. He loves to be petted, brushed and purrs approvingly if you give him love. He is gentle, graceful and smart. Uses his litter box and enjoys playtime, as well as long naps. He enjoys playing with Loki, and has taken care of Loki since he was a kitten.
Loki is a sweet love bug. Wants to give you snuggles and sit on your lap. He enjoys sitting on my cat tree and watching the birds. Loki is outgoing, sweet and uses his litter box with no problem. He is bonded with Zootie. The duo are a good pair and have grown up together. They have never lived with dogs and would prefer a home without one.
Please consider adopting this sweet pair of middle aged boys! Cat tree, litter box, food dishes, toys included! All vet records up to date, including shots.
If you are interested in adopting Zootie and Loki, please contact Ann at 561-289-9260 or anngailab@gmail.com. This animal is listed as a courtesy on our site, but is available through this individual. For questions, please contact the individual listed, not HSHV. Thank you!