Hello everyone….my name is Elliot, but I once went by the name Ace. I am a 6 month old German Shepherd. I met my new mom and grandma when they came to visit me one Sunday morning in Sept. 2021. I have to admit, I wasn't on my best behavior when we went for a walk around the HSHV grounds that day. I jumped up on them and pulled on the leash. I nipped at their hands and refused to listen. To be honest, I don't know why my mom came back for me. But, she says she could see, under all my roughness, how smart I truly was and that I had the potential to become a gentleman. I'm so happy she gave me a real chance.
Thanks to puppy school at PetSmart and lots of patience and attention, I am learning that having manners and listening gets me more treats and toys and "good boys". Our daily walks are the best part of my day. I love everything fall….acorns, and sticks, and dried grasses along the side of the road. My mom says winter is on the way and that I'm really going to love the snow. I don't know what snow is, but if it's anything like chasing dry leaves skittering across the driveway, I'm in for a treat!
My mom wants me to thank everyone at HSHV for giving her all the tips and support she needed to make bringing me home easier. She says she couldn't have done it without all of you. Oh, and I want to thank you too, for helping me find my FURever home with my two favorite ladies in the world!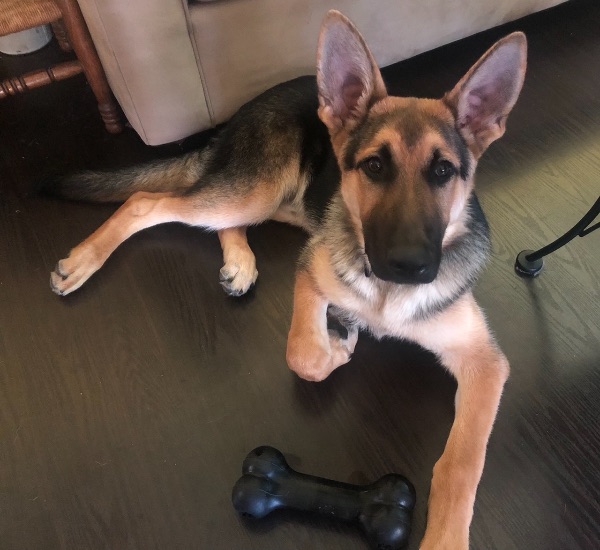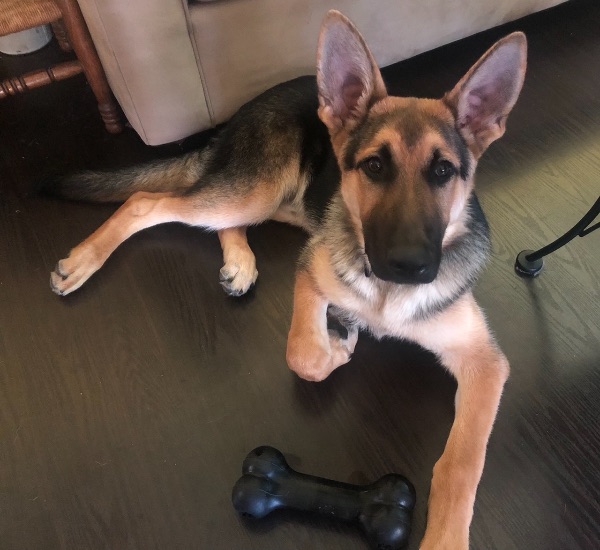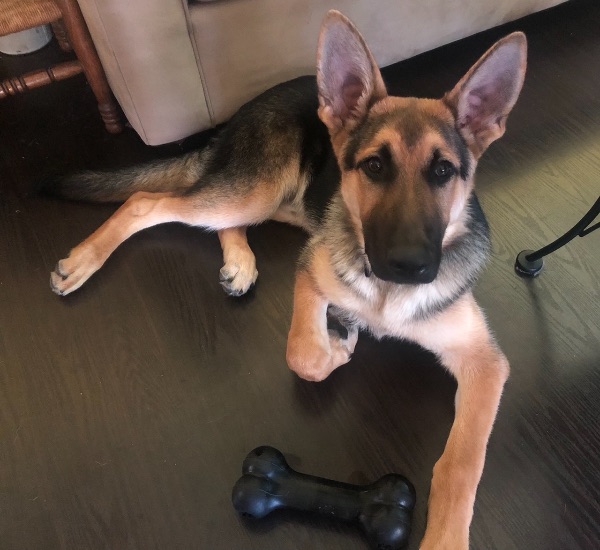 Ace now Elliot