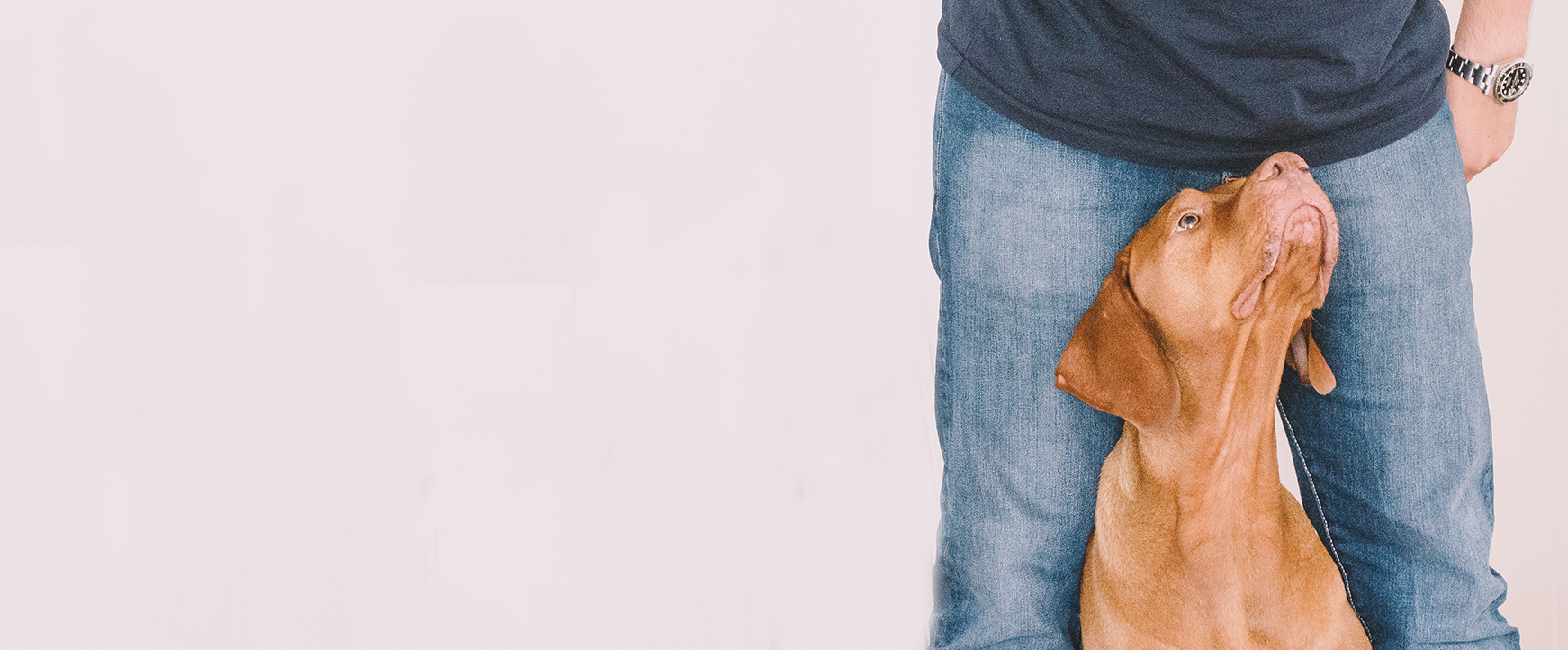 DOG TRAINING
Affordable classes at every level
Our classes use positive reinforcement to teach dogs how to problem solve and make good decisions on their own.  They promote positive, trusting relationships and effective communication practices between you and your canine pal.
"We've taken 3 classes with Angela and Lowell and loved them all! Abner got excited when we pulled into the HSHV parking lot, and even more so when he saw Angela and Lowell. Classes were engaging and useful, for both humans and dogs; it was clear they put a lot of thought into them."
-Valerie B., Puppy Pre-School and Basic Manners Student
"My mother and I were very pleased with what we and Molly learned in [Reactive Rover]. We can already see positive changes. Molly and I went to the local PetSmart, Molly came in fairly close proximity with 4 different dogs, and all we saw in her behavior was curiosity, which was a great change!"
-Sandra, Reactive Rover Student
"When we had questions (or, let's be honest, complaints) about Abner's behavior and lack of impulse control, Angela and Lowell consistently made excellent suggestions, offered with a good dose of humor and common sense. Thanks in part to training, Abner has turned into an amazing dog."
-Valerie B., Puppy Pre-School and Basic Manners Student
"Before your class, we had to keep Bravo completely separated from my boyfriend's cats. Since implementing your techniques, we've been able to integrate all the animals - if Bravo's excitement starts to overwhelm the cats we can call him away with confidence that he'll come to us. Ya'll are great!"
-Amanda, Basic Manners Student
" I'm especially thankful to Angela and Lowell and this class for giving me the tools and confidence to help guide him through unknown situations and ones we know will trigger his fearfulness, such as thunderstorms. He has become a more confident dog and for that, I will forever be grateful."
-Marianne I., Basic Manners Student
"Angela and Lowell are very passionate and knowledgeable about dog training. They promote positive reinforcement, which is crucial for all dogs, especially timid ones like ours. One important aspect I took away is to have fun. Witnessing Lucy's better behaviors has definitely proven rewarding."
-Amy P., Basic Manners Student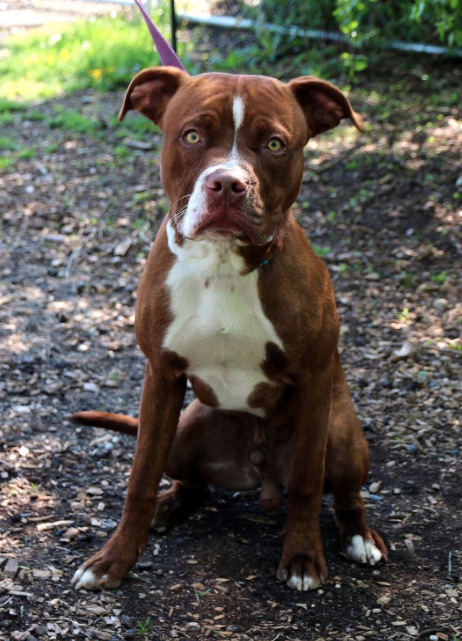 Frequently Asked Questions
What training methods does HSHV use?
We only use methods that are recognized and supported by the top training experts in the field of behavior modification and learning theory. Our training classes are all progressive, science-based, positive reinforcement techniques that are proven effective and reinforce (versus damage) the canine-handler relationship and bond.
What training methods does HSHV not recommend?
Any kind of punishment-based, corrective training, such as training that involves choke chains, prong collars or leash corrections. These methods are not science-based, humane or effective. Do they work? In the moment, yes. But they are painful, unnecessary and damaging to your relationship with your dog. These techniques also fail to produce long-term results and require that you forever painfully correct your dog. They give the illusion of being effective because they work in the moment (through instilling fear) but in terms of long-term change and progress, they are completely ineffective.  Since these techniques aren't humane, necessary or effective in creating long-term change, we don't use them!  Our rule of thumb:  If it doesn't feel good to do and your dog isn't excited about it, we don't do it! 
What sets HSHV dog training classes apart from other dog training?
Most dog training classes teach owners how to control their dog in class, and teach a few predetermined commands. However, owners often leave without the in-depth knowledge on how their dog thinks, learns, and feels, which is required for a successful, happy relationship.
Our classes actually teach owners to understand how their dog processes thought and learns from his environment so that guardians can continue their learnings after they leave the classroom. Our classes welcome the distractions that will help them apply the commands they learn to real-world experiences such as going to the vet, walking through the park, or having guests over.
Our classes simulate those real-world experiences so that owners leave feeling confident that they know how to control their dog during highly distracting and difficult times. Too often we hear people say "Sure, they did it in class but then guests came over and he couldn't focus!"  Well, no more! Our classes focus on these type of difficult distracters so owners feel confident and excited about training in all situations!
What if a class is full or there are no classes open currently?
Sign up for our Dog Training email list to be notified when new classes open, or the waitlist for your particular class, and you'll be the first to know if spaces open up or when new classes are starting.
We were told not to use treats when training. Do you use treats?
Yes! Gone are the days of training with the "Because I told you so" mentality. This was recommended by trainers back when we knew very little about canine learning and motivation. Using the "because I said so" mentality when training is like someone telling you to work without a paycheck "because they said so." Does it work? Maybe – if you punish enough when they do not offer the behavior. But it's not the best and most clear, humane training style. Dogs learn and are motivated in the same way we are. The way to get the most reliable, trusting and obedient dog is through a system of teaching them to earn what they want in life through being attentive, well behaved and offering a behavior when their owner asks. To do this, we use food, toys or praise as a motivator to encourage dogs to happily, and quickly, give us the behavior we've asked. Another benefit: this motivates dogs and reinforces our relationships with them.
Will my dog always needs treats to listen?
The opposite is actually true. We use a great system to help teach handlers how to use food when teaching a behavior but then slowly, and effectively, wean off using food. Using our system, behaviors will be more reliable and you won't have a dog who only listens when you have food or when there are no distractions. Similar to how children in kindergarten classrooms get stickers for making good choices, doing good things and listening to the teacher, we use treats in the learning phase to increase motivation and create good behavioral habits. However, by 6th grade, our kids no longer need stickers for cleaning up their toys. We know now that dogs learn in very similar ways and by accommodating their learning style, we create more trusting, reliable dogs.
What if my dog is reactive in class?
All of our classes are designed with the safety and comfort of all dogs in mind. For everyone's sake, dog-reactive dogs, must first take Reactive Rover course first, and then be approved by a trainer to take other classes offered at HSHV (including basic manners).  Reactive Rover includes dogs that growl, excessively bark or lunge at or in the presence of other dogs. Reactive Rover is for people-friendly dogs only. If your dog shows aggression toward people or has bitten or done damage to another dog, private instruction is encouraged.
If your dog must be removed from a class due to aggression or reactivity, you may forfeit your registration fee.  An attempt to fill your spot will be made and a partial refund will be issued when possible. We would encourage you to add your information to our Reactive Rover waitlist if your dog meets the class criteria.  If you have any question about which class you should be in, please first contact a trainer before you sign-up.
Dogs who are reactive towards other dogs are often in a heightened state of stress the entire time during a traditional training class. Those dogs cannot learn effectively in a class with up to 8 dogs while they are lunging, barking and growling at other dogs in the area. Reactive dogs can also make learning difficult for dogs near them who are being barked or lunged at. This is why we offer Reactive Rover classes which are small classes with no more than 4 dogs at a time. The small learning environment and state of the art, science-based training curriculum ensures that reactive dogs will get what they need and that the rest of our classes can remain calm, safe places for those dogs who do not struggle with reactivity. We thank you in advance for welcoming this great, low-stress model for running canine classrooms. Regardless of where your dog falls on the scale, he/she will thank you as well.
Can my spouse/partner/child/roommate/etc. attend class with my dog and me?
Yes, the more the merrier! We welcome, and encourage, any and all family members who will be working with your dog to come. Please, no small children. Training is an activity that should be fun for the entire household!
What if I need to miss a class or cancel my registration?
We encourage a commitment to attend all classes. In the event you may miss a class, please contact the trainer to let them know and to receive any missed material.
We are not able to refund missed classes. If you need to disenroll, please do so as soon as possible by writing development@hshv.org. We're sorry; we cannot offer refunds if you cancel your registration fewer than 7 days prior to the start of the first session.
Classes Offered:
In Person Training:
In person dog training classes are starting again with the following procedures in place to help stop the spread of COVID-19. We will make changes to these procedures as needed to keep our participants, trainers and staff safe.

-Class size to six dogs for Basic Manners and Puppy Pre-School.  Reactive Rover is still limited to four dogs.

-Only one family member can attend (which is a bummer, but necessary to keep it to under a group of ten).
-Classes are held outside, weather permitting, with make up dates scheduled.  Virtual component to the class if stay home orders are issued during session.
-Orientation will be conducted via Zoom, not in-person.
-Everyone in attendance will be required to wear face masks.
-Students are not permitted to attend if they have any COVID-like symptoms or have been exposed to someone who has COVID.
-Class length will be shortened to 50 minutes so that we don't have as many people around between class times.
-Students will need to be sure to have all the required equipment and supplies.  We will not be loaning out Kongs, mats, treats, etc.
-We have greatly expanded our supplemental resources during this time (videos, handouts), so they will have plenty of materials to share with family members who can't attend, and will still get content if they are unable to attend due to illness/exposure.
Virtual Training:
If you are interested in a virtual dog training class we have online classes available.  More topics will be posted soon.  If you would like to be notified of new virtual training classes posted, sign up for our email notification list.
Join us for prerecorded training topics:
Are you trying to work from home with a bored dog and finding it challenging?  Is the neighborhood walk getting too routine?  Has your dog lost interest in the usual toys?  Register for DIY Dog Enrichment – Virtual Recorded Zoom Session as we talk about ways to give your dog mental enrichment using things around the home. 
If you have a dog who tends to over-react on leash, you may be having a particularly tough time lately, as spring weather and social distancing seem to have everyone out walking their dog more.  Living with a Reactive Dog – Virtual Recorded Zoom Session is available to register for and view via prerecorded link to help understand why dogs can over-react and will give you some management tips and tricks to help bring peace back to your walks.
What people are saying about virtual training classes at HSHV….
"The online dog training classes through Harmony Dog Training have been very beneficial. I work and have two young kids, so making it to in person classes is very hard to do. The online format is very convenient because I can watch the recordings of the class when I have some quiet time. Angela has been really helpful. You can email her videos of your training and she can give you tidbits to improve through email. I highly recommend online training.
Patty"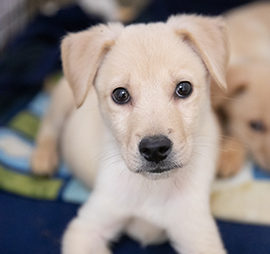 Puppy Preschool
For age: 10 weeks – 6 months
Fee: $149 (6-week class)
Discover how to provide outlets for normal puppy behavior, minimize potty accidents, and manage and control inappropriate behavior like jumping, chewing on shoes and other items, hard mouthing and nipping. Learn commands such as Sit, Down, Stay, Come, Go to Your Mat, Leave it and more!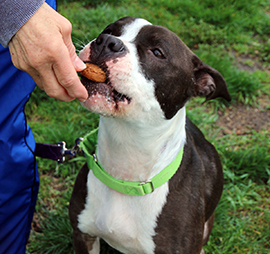 Basic Manners
For age: 6 months+
Fee: $159 (6-week class)
Motivate your dog to work with you in all situations! Using safe, positive, on- and off-leash handling, we'll help you maintain control even in distracting environments. It's the difference between having a dog who only listens when you have a treat or force them, vs. a dog who can't wait to hear what you want!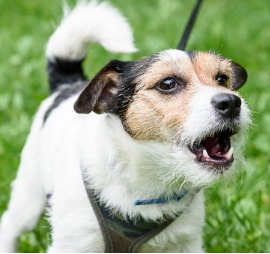 Reactive Rover
For age: 6 months+
Fee: $235 (6-week class)
Is your dog PEOPLE-FRIENDLY, but barks/lunges at other dogs?  Reactive Rover will help you understand and modify your dog's reactivity, using positive methods and working at each dog's individual level so that we can change the dog's response to triggers. This class has a waitlist from which we pull registrants.