Helping people and community cats live together harmoniously, safely and happily
Community cats are free-roaming cats who live outdoors and may have humans helping take care of them, but are not "pets." With proper community support and proper care—including the need to be fixed and vaccinated—these cats can live happy, comfortable lives.
Each cat must be in an individual live trap. Questions? Please see FAQ's, Pricing and Hours at the bottom of the page.
Volunteers can find resource information on the Volunteer Resources page.
0
Recorded hours spent trapping*
0
Est. hours of vet care provided*
* Includes all TNR activity through July 2021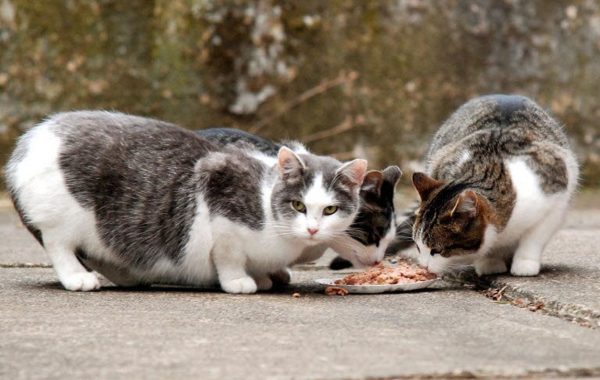 In 2020 HSHV conducted a phone survey of past clients that were involved with our TNR program. This was done to give a sense of how well HSHV's TNR program is doing, as well as to help benchmark the ...
Read More
This month we want to highlight this year's Compassionate Feast's guest speaker, TrapKing Sterling Davis! Sterling Davis embodies the new momentum and energy within the TNR community. Located in Atlanta, Davis founded TrapKing Humane in 2015 as a mobile ...
Read More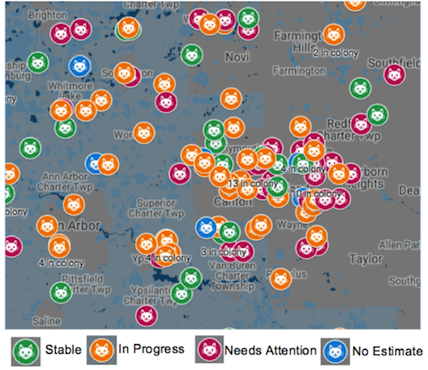 Mapping
Please report any colonies you are aware of, to help HSHV monitor cat colonies to help us better understand and care for our county's community cats. None of your personal information will be shared and we do not publish specific addresses.
TNR: Trap, Neuter, Return – The Best Way to Help Community Cats
Trap, Neuter and Return programs greatly improve the health and qualify of life of community cats, while ensuring they do not upset the environment they live in. These programs – which are the only proven method of consistently and reliably reducing cat populations – also ensure that free roaming cats are properly vaccinated.
The Humane Society of Huron Valley has been a leader in the TNR movement for over a decade, and has performed over 15,000 TNR procedures. You can always tell a cat has been TNRed because it's left ear will be "tipped," – that is, the vet performing the procedure will have removed the ear tip so it can be easily identified as already having been helped.
Frequently Asked Questions