Making the world kinder with kids
Research shows children who are taught kindness towards animals tend to mature into caring, responsible adults. Our humane education programs nurture the human/animal bond. (And they're fun!)
Humane Education Calendar
SU

MO

TU

WE

TH

FR

SA
28

29

30

1

2

Little Paws Story Time

10:30 am - 11:30 am

Do you have a young child who loves animals? Then, bring your little ones to HSHV to have a paws-itively fun time! Designed for ages 2-5, Little Paws story time will keep your tot engaged through stories, crafts, finger plays and animal interactions! Each program will include age appropriate stories, a craft, a tour th , ...

3

4
5

Rescue Reading

10:00 am - 11:30 am

Looking for a fun way to have your children practice their reading skills? Join us for HSHV's Rescue Reading program every Sunday 10:00-11:30am and select Wednesdays from 1:30-3:00pm! This program includes time reading to our adoptable animals, a group read-aloud and humane education lesson, and a dog meet-and-gr , ...

6

Pet Sitter course begins

4:00 pm - 5:30 pm

Are you between the ages of 12-17 and looking to get involved in pet sitting? Whether you are brand new to animal care or are just looking to improve your skills, HSHV's Pet Sitting Course can prepare you to become a responsible and knowledgeable pet sitter! In our four session pet sitter certification course participa , ...

7

8

9

Little Paws Story Time

10:30 am - 11:30 am

Do you have a young child who loves animals? Then, bring your little ones to HSHV to have a paws-itively fun time! Designed for ages 2-5, Little Paws story time will keep your tot engaged through stories, crafts, finger plays and animal interactions! Each program will include age appropriate stories, a craft, a tour th , ...

10

Pets and Pajamas

5:30 pm - 9:00 pm

What could be more fun than spending your Friday night with our furry friends at HSHV? This paw-tastic event is appropriate for ages 5 to 11 and includes adoptable animal interactions, a vegetarian dinner and an animal-themed movie with popcorn! Children are invited to wear their pajamas, bring a sleeping bag and pillo , ...

11
12

Rescue Reading

10:00 am - 11:30 am

Looking for a fun way to have your children practice their reading skills? Join us for HSHV's Rescue Reading program every Sunday 10:00-11:30am and select Wednesdays from 1:30-3:00pm! This program includes time reading to our adoptable animals, a group read-aloud and humane education lesson, and a dog meet-and-gr , ...

13

14

Sensory Story Time

10:00 am - 11:00 am

Just like our traditional story time, but specifically intended as a welcoming space for differently-abled children and those on the spectrum, Sensory Story Time includes interactive stories, sensory play, a tour of the shelter and lots of fun! Sensory Story Time is generally designed for children ages 2-5, but all chi , ...

15

16

Little Paws Story Time

10:30 am - 11:30 am

Do you have a young child who loves animals? Then, bring your little ones to HSHV to have a paws-itively fun time! Designed for ages 2-5, Little Paws story time will keep your tot engaged through stories, crafts, finger plays and animal interactions! Each program will include age appropriate stories, a craft, a tour th , ...

17

18

Mewvie Night @ the cat cafe

7:15 pm - 9:00 pm

Kids, cuddle up to cats and snack on popcorn while you watch a family-friendly flick at the Tiny Lions cat café! ​Popcorn and a juice box are included; you're welcome to bring snacks and drinks of your choice, too, along with any pillows, sleeping bags or blankets you'd like to use (just remember: the cats , ...
19

Rescue Reading

10:00 am - 11:30 am

Looking for a fun way to have your children practice their reading skills? Join us for HSHV's Rescue Reading program every Sunday 10:00-11:30am and select Wednesdays from 1:30-3:00pm! This program includes time reading to our adoptable animals, a group read-aloud and humane education lesson, and a dog meet-and-gr , ...

20

21

22

Rescue Reading

1:30 pm - 3:00 pm

Looking for a fun way to have your children practice their reading skills? Join us for HSHV's Rescue Reading program every Sunday 10:00-11:30am and select Wednesdays from 1:30-3:00pm! This program includes time reading to our adoptable animals, a group read-aloud and humane education lesson, and a dog meet-and-gr , ...

23

24

25
26

27

Camp PAWS – Winter Break

9:00 am - 12:00 am

Join us for our Winter Break session of Camp PAWS! Designed for ages 6-11, Camp PAWS our camp program involves humane education lessons on many topics depending on the session and age group. Some past topics have been pet photography, animal communication, bird identification and wildlife conservation. Participants wil , ...

28

Camp PAWS – Winter Break

All Day

Join us for our Winter Break session of Camp PAWS! Designed for ages 6-11, Camp PAWS our camp program involves humane education lessons on many topics depending on the session and age group. Some past topics have been pet photography, animal communication, bird identification and wildlife conservation. Participants wil , ...

29

Camp PAWS – Winter Break

All Day

Join us for our Winter Break session of Camp PAWS! Designed for ages 6-11, Camp PAWS our camp program involves humane education lessons on many topics depending on the session and age group. Some past topics have been pet photography, animal communication, bird identification and wildlife conservation. Participants wil , ...

30

Camp PAWS – Winter Break

All Day

Join us for our Winter Break session of Camp PAWS! Designed for ages 6-11, Camp PAWS our camp program involves humane education lessons on many topics depending on the session and age group. Some past topics have been pet photography, animal communication, bird identification and wildlife conservation. Participants wil , ...

31

Camp PAWS – Winter Break

12:00 am - 4:00 pm

Join us for our Winter Break session of Camp PAWS! Designed for ages 6-11, Camp PAWS our camp program involves humane education lessons on many topics depending on the session and age group. Some past topics have been pet photography, animal communication, bird identification and wildlife conservation. Participants wil , ...

1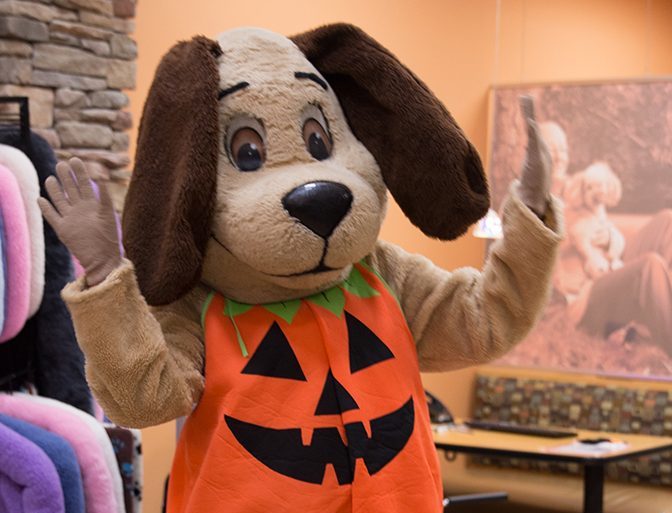 Frequently Used Forms
Other Forms