Ann Arbor, MI (August 11, 2022) — Michigan adopters weren't the only ones who wanted to give love to the beagles rescued from a research and breeding facility in Virginia.
On Tuesday, Michigan's Attorney General Dana Nessel, Senator Dayna Polehanki and State Representative Matt Koleszar visited the Humane Society of Huron Valley in Ann Arbor, where some of the 4,000 beagles rescued from the Envigo research facility were getting new loving homes. Envigo violated dozens of federal regulations on humane care.
In May, the Attorney General issued an opinion on humane treatment, protecting dogs and other animals used in Michigan research facilities.
"We appreciate that the Attorney General, Senator Polehanki and Representative Koleszar weren't just here for show; they're working to ensure animals in Michigan don't see the cruelty these beagles did," says Tanya Hilgendorf, HSHV's CEO. "Thousands of animals like these—dogs, cats, kittens, monkeys—are used in painful and unnecessary testing every day, for products like cosmetics, cleaning products and pesticides. Most people are against cruel testing and support using the humane alternatives that now exist."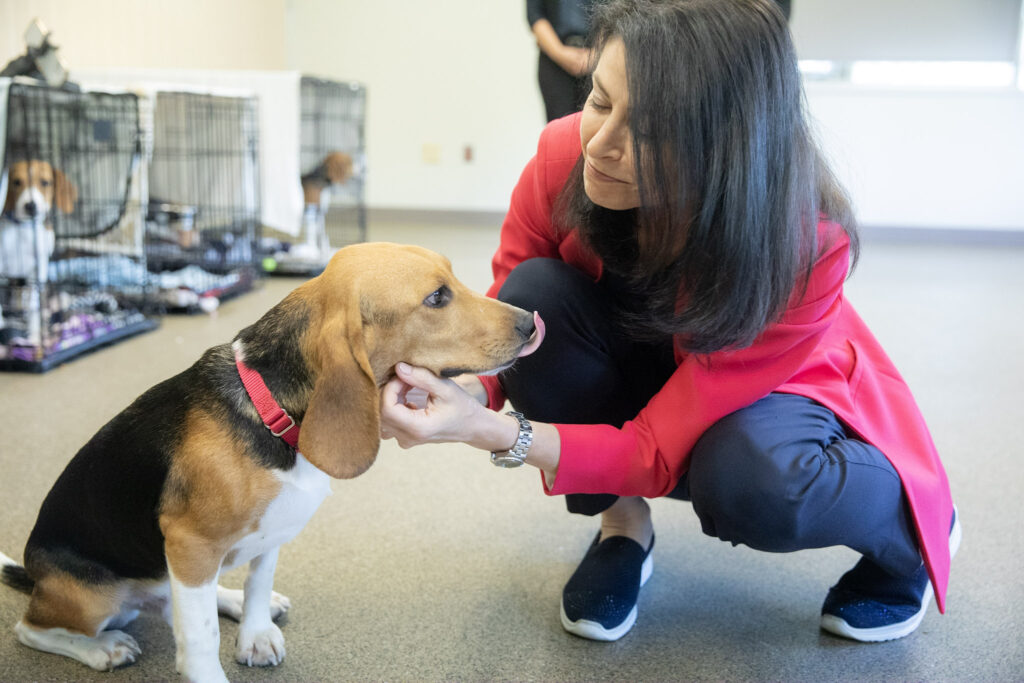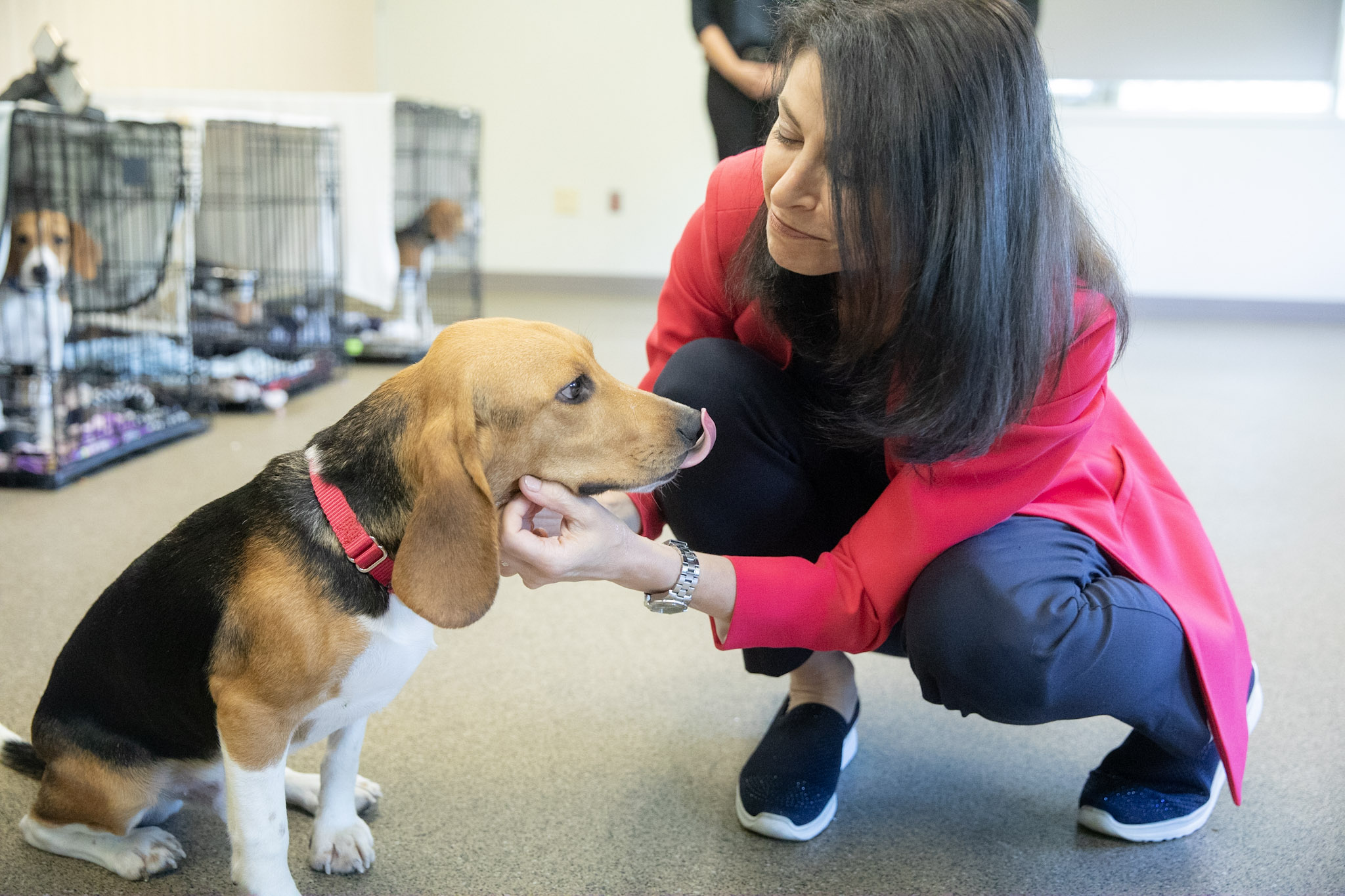 Beagles are often chosen for research because of their docile, sweet and forgiving nature.
"It's such a betrayal of loyal companions," says Hilgendorf. "They suffer in the breeding facilities and then are sold to labs where they live short, miserable lives."
Animal research is still legal in Michigan. And while federal law regulates care of animals while in the laboratories, it does not protect them afterward; facilities are free to kill them.
Teddy's Law, bipartisan legislation which would ensure that dogs and cats used in research are made available for adoption instead of killed at the end of their experiments, is currently in Michigan's Regulator Reform Committee. A video on the Attorney General's Facebook page encourages voters to call their State Representative and Senator to ask they move the legislation forward. Thirteen states including, most recently, Virginia, have passed similar laws.
"So many good people and organizations are coming together to save these lives and give them love they've never known. It's truly wonderful," says Hilgendorf. "But, sadly, this is just a small portion of the animals who need our protection. And while we work on ending cruel testing, we need to ensure rigorous state oversight of research, as the Attorney General has stated."
"We need to pass Teddy's Law to ensure dogs and cats are made available for adoption instead of killed at the end of their experiments. It's the very least we can do."
About The Humane Society of Huron Valley:
The Humane Society of Huron Valley, located in Ann Arbor, is an independent 501(c)(3) non-profit organization and relies solely on the generosity of our supporters to provide critical community programs and services. HSHV is an award-winning organization, recognized for our best practices and highest animal "save-rate" among all similar shelters in Michigan. Charity Navigator, the nation's top charity evaluator, awarded HSHV a 4-star ranking, the highest possible. The mission of HSHV is to promote the loving, responsible care of all animals in our community. HSHV is not affiliated with any other humane organization and does not receive funding from the United Way. More information can be found on HSHV's website (hshv.org) and on our annual report (hshv.org/annualreport).
###