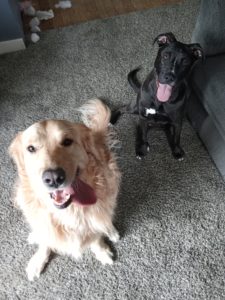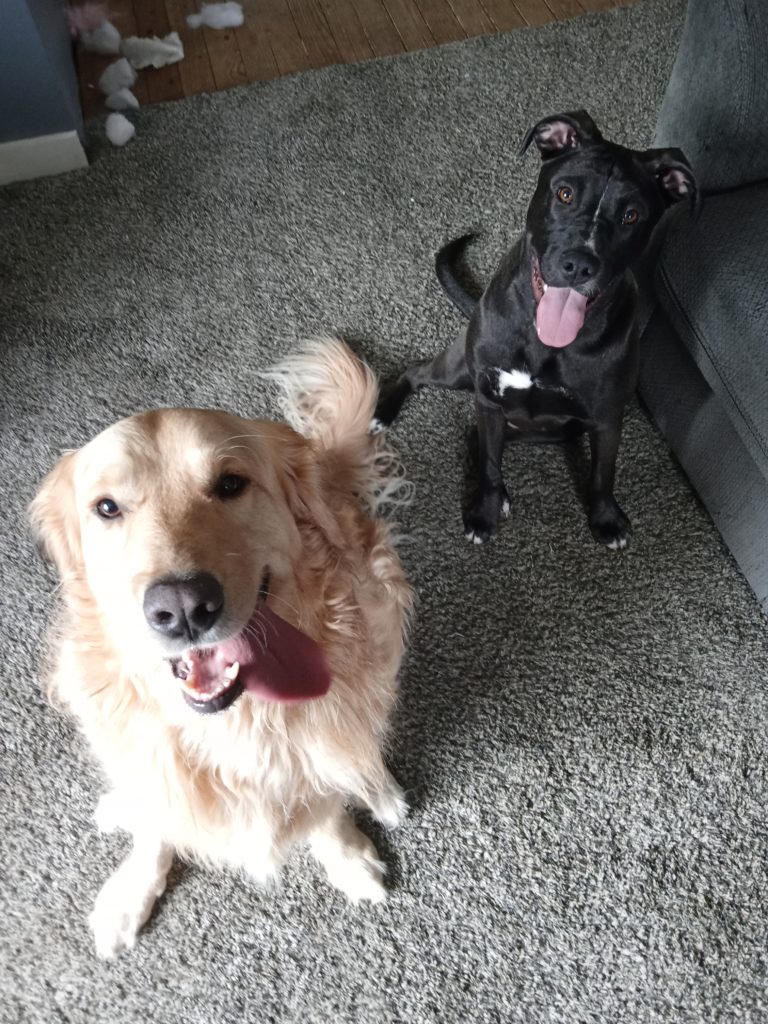 Dozen now Dozer
We lost our 13 year old pitty mix 1.5 years ago and have a 3 year old Golden Retriever (Tucker) who was needing a buddy bad. We had been looking for a little while trying to find a dog that would fit best into our family.
I ended up having a long break at work one day and decided to go to HSHV and take a dog or two on a walk. I was in no way expecting to meet the perfect pup that day, but I did. The first dog I took on a walk (Dozen who is now Dozer) was just the sweetest little thing and I was instantly in love – and knew that Tucker and the rest of our family would love him also. I put a hold on him that same day and made an appointment to come back the very next day with Tucker so they could meet.
We came back with Tucker and the staff did such an amazing job helping us introduce the two dogs. They ended up getting along great and we were able to bring Dozer home that day. The two of them have yet to stop playing. Dozer is our first rescue, and we could not be happier with our decision to adopt instead of buying a puppy from a breeder. Thank you to all the wonderful staff at HSHV for helping us and for taking in our little Dozer until we found him. He is loving his furever home!!