Proponents of culling deer say it's "Deer vs. the Environment," but the truth is more complicated. And for Ann Arbor, who's been paying to kill deer for more than 5 years, it's been expensive, divisive, and arguably unsuccessful. Though cancelled for the last two years due to the pandemic and budgetary constraints, some policy makers still believe culling is necessary to protect the environment. Two prominent scientists and field researchers answer questions on why putting it back in the budget would be a mistake from an ecological perspective.
Dr. Oswald Schmitz, Oastler Professor of Population and Community Ecology at the Yale University School of the Environment, and Dr. Erick Lundgren, postdoctoral researcher of ecology and biodiversity at Aarhus University in Denmark, will be sharing their expertise on wildlife management and conservation during a free webinar on Thursday, January 20 at 7 p.m. The presentation will include emergent research on the complexity of our ecosystems, biodiversity and the role of large herbivores. They will also discuss the need for more compassion in conservation and challenge assumptions of invasion biology and traditional, expensive wildlife management strategies with more ethical and sustainable approaches that benefit nature, human and non-human animals.
The free webinar is presented by the Humane Society of Huron Valley. Sign up to attend (virtually) at hshv.org/coexist.
About Dr. Oswald Schmitz:
Oswald Schmitz is the Oastler Professor of Population and Community Ecology, in the Yale University School of the Environment. He studies the linkage between two important components of natural systems: biodiversity and ecosystem services. These issues are examined using field experimentation guided by formal mathematical theory of species interactions. His research explains how predator and herbivore species determine the species composition and productivity of plants in ecosystems, and ensuing ecosystem processes such as nutrient and carbon cycling. Research also focuses on elucidating how important environmental disturbances, such as global climate change and natural resource exploitation, alter the nature and strength of species interactions in ecosystems and ensuing ecosystem services. The scientific insights aid efforts to conserve vital services that species in ecosystems provide to humankind. His research evaluates how to rethink conservation strategies by considering species as part of a natural portfolio. This portfolio represents a wealth of potential alternatives to contemporary technologically intensive and expensive approaches in environmental management. His book "The New Ecology: Rethinking a Science for the Anthropocene" encapsulates much of his thinking about biodiversity and ecosystems and, heavily inspired by the writings of Aldo Leopold, makes ecological science accessible to a broader readership.
About Dr. Erick Lundgren: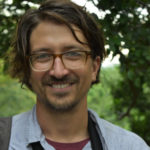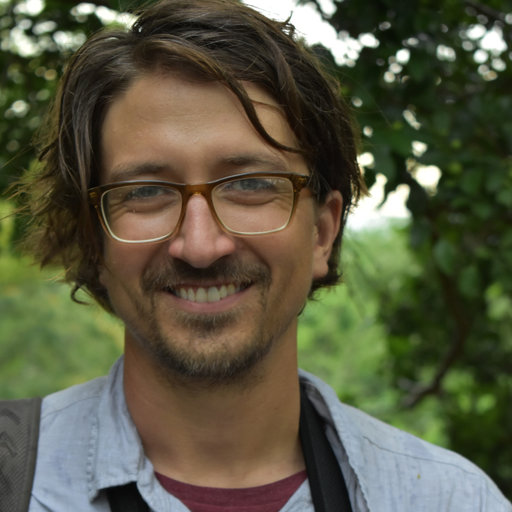 Erick Lundgren's research primarily focuses on novel ecosystems, or communities composed of both introduced and native species. These systems provide opportunities to test key ecological questions regarding how communities assemble and how to understand global patterns of biodiversity change. Moreover, novel ecosystems provide insight into the cultural narratives and values that shape our science. While essential to guiding our responses to ecological change, these values can presuppose our empiricism and create blind spots in our understandings of the world. He is interested in the biological processes occurring within these gaps, processes obscured by notions of what is 'natural'. Most of his research focuses on introduced large herbivores, which present a conservation paradox given their current endangerment in their native ranges and long-term patterns of large mammal extinction and decline since the late Pleistocene. By studying introduced large herbivores, in particular feral equids, as wildlife, Erick has shown remarkable ecological processes hidden by notions of 'naturalness'. Erick has been published in high-impact journals including Science, PNAS, and Conservation Biology. Erick Lundgren received his Master's degree at Arizona State University and his PhD from the University of Technology Sydney, Australia. He is currently a postdoctoral researcher at Aarhus University in Denmark.