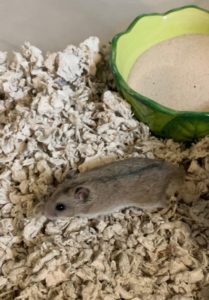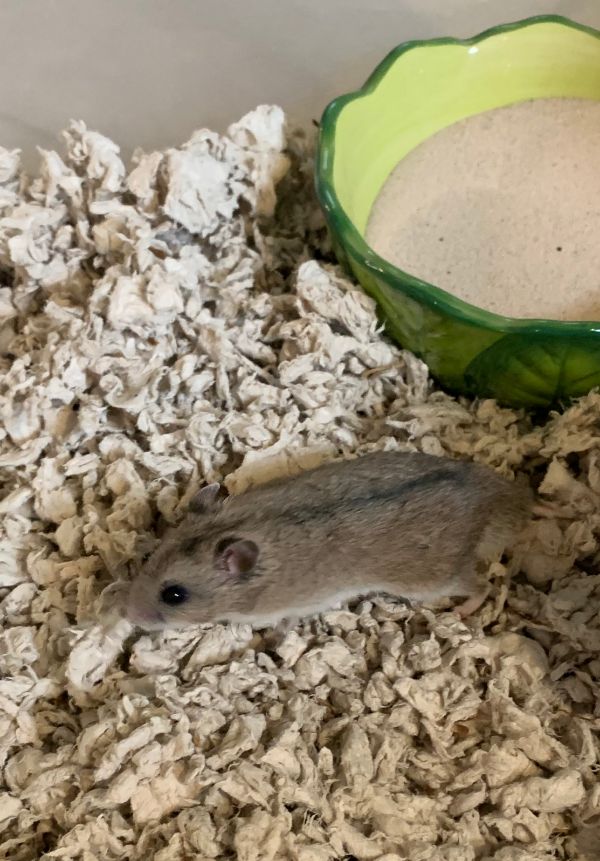 Gizmo the Hamster
Age: 7-8 mo
Fixed (Spayed/Neutered)? No
City in which animal is located: Fenton
Rehoming fee? Yes
Please note: This is a courtesy listing on HSHV's site. This animal is available through a private individual, NOT HSHV. For questions, please contact the individual below, not HSHV. Thank you!
Gizmo lives in a fairly quiet home right now other than the occasional dog bark, and is kept in his own room. He hasn't been tamed, and is a little jumpy, but warms up to you if you follow the proper taming steps (getting used to scent, taking things slow). He's perfectly fine with being left alone to his own agenda, but wouldn't be difficult to tame with patience and consistency. He was brought to our door with a small cage & wheel, and with the upgrade, he never stops running around! Gizmo is very sweet and well mannered. He will be rehomed with all supplies (bin cage, food, whimzees, etc.).
If you are interested in adopting Gizmo, please contact Taylor at 734-478-9673 or adamstl@me.com. This animal is listed as a courtesy on our site, but is available through this individual. For questions, please contact the individual listed, not HSHV. Thank you!