Ann Arbor, MI (July 14, 2022) –You can adopt an adult cat or dog for just $25 at the Humane Society of Huron Valley (HSHV) right now.
"We are full!" says Alison Balow, HSHV's Adoption Manager. "There are so many animals deserving of homes. I've never seen it like this."
With record numbers of animals in shelters, BISSELL Pet Foundation is sponsoring the annual "Empty the Shelters," the largest funded adoption event in the country. This year's is the longest ever, spanning July 11-31 in more than 250 shelters across 42 states, including Ann Arbor's HSHV.
"The last time we participated in 'Empty the Shelters,' our kennels literally emptied out, and staff were overjoyed with the amazing families made that day," adds Balow.
"Right now, we've got more animals coming in than adopters," says Tanya Hilgendorf, HSHV's CEO. "Increased adult dogs coming in as stray and as cruelty cases are pushing us past capacity. And we just had a month of more incoming kittens than we've seen in a decade—likely due to the lack of access to spay/neuter services during the shutdown and ongoing. Across the state, we're seeing overcrowding, and tragically, an increase in euthanasia in many shelters."
"We hope this promotion encourages folks to adopt and save a life," says Hilgendorf.
BISSELL is subsidizing adoption fees up to $50 per animal, and HSHV is discounting the rest. All cats and dogs have been spayed/neutered, are up-to-date on their vaccines, have had an initial health check, and come with a microchip ID. In addition to $25 adoptions for adult dogs and cats, HSHV is also offering free small mammal adoptions and "adopt-one-get-one-free" kittens.
HSHV is open for adoptions 7 days/week, and no appointments are needed. For more information on adopting as well as photos and profiles of animals available for adoption, see www.hshv.org/adopt.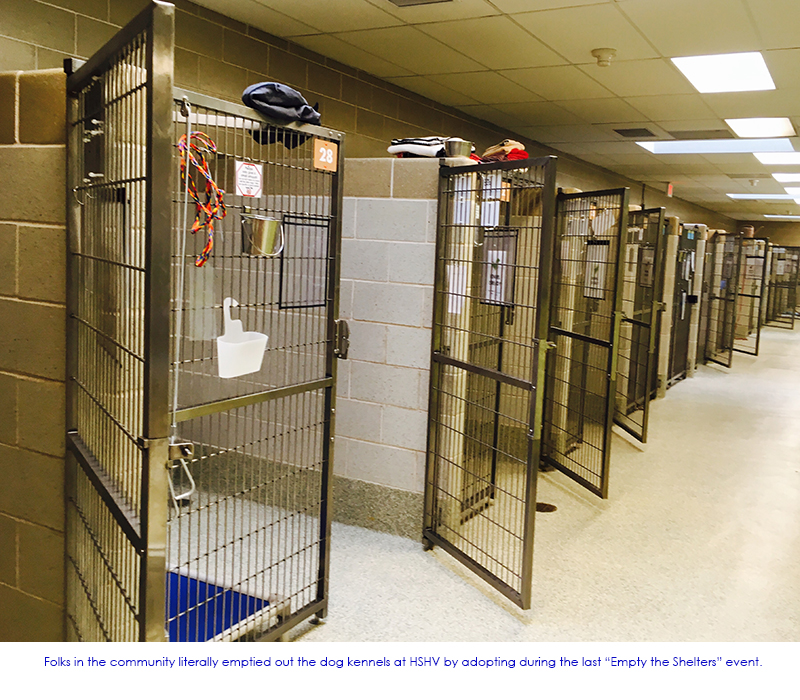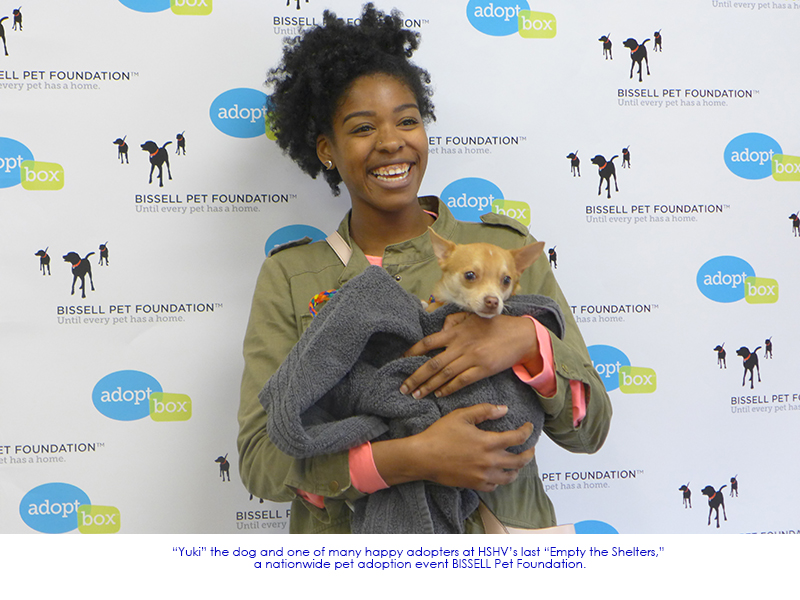 About BISSELL Pet Foundation:
BISSELL Pet Foundation is a charitable 501©(3) nonprofit organization with a mission to help reduce the number of animals in shelters through pet adoption, spay/neuter programs, microchipping and emergency support. Founded in 2011 by Cathy Bissell, BPF is an extension of her long-standing love for animals and commitment to their welfare. BPF has since partnered with more than 5,600 shelters and rescues across the U.S. and Canada to help pets find loving homes. The foundation is supported by generous donors and BISSELL Homecare, Inc where every purchase saves pets. To learn more, visit www.bissellpetfoundation.org. For more information on Empty the Shelters, visit www.bissellpetfoundation.org/empty-the-shelters.
About The Humane Society of Huron Valley:
The Humane Society of Huron Valley, located in Ann Arbor, is an independent 501(c)(3) non-profit organization and relies solely on the generosity of our supporters to provide critical community programs and services. HSHV is an award-winning organization, recognized for our best practices and highest animal "save-rate" among all similar shelters in Michigan. Charity Navigator, the nation's top charity evaluator, awarded HSHV a 4-star ranking, the highest possible. The mission of HSHV is to promote the loving, responsible care of all animals in our community. HSHV is not affiliated with any other humane organization and does not receive funding from the United Way. More information can be found on HSHV's website (hshv.org) and on our annual report (hshv.org/annualreport).
###