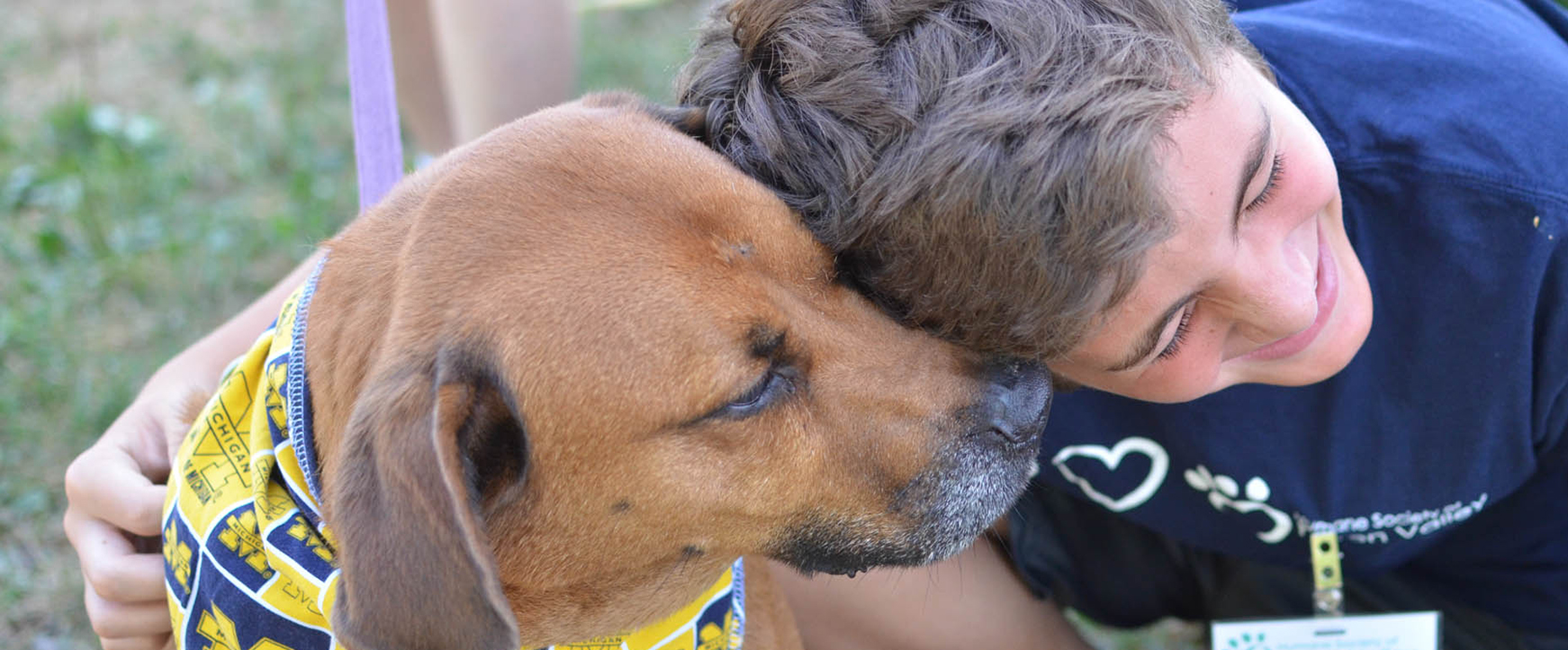 HUMANE YOUTH AWARD
The Humane Youth Award recognizes inspiring youth between the ages of 12 and 17 who are making a positive impact on the lives of animals in their community.
The award is a publicly and professionally recognized honor for a young person who has both personally, and through the inspired efforts of others, raised awareness for and helped create a more peaceful life for people, animals and the environment.
We're proud to announce the 2020 winners!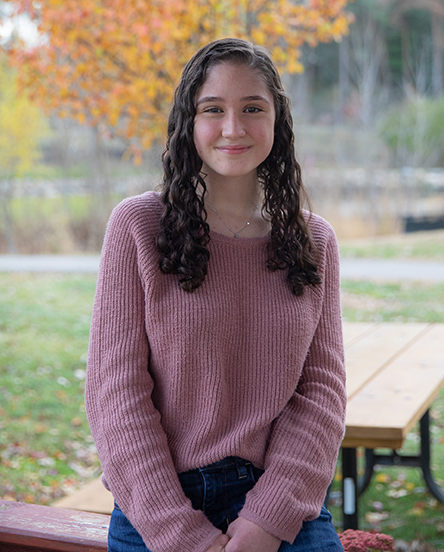 Audrey Hudson, 16, is the winner of HSHV's 2020 Humane Youth Award.  This young cat lover has been volunteering with Tiny Lions for less than a year and has already completed over 60 hours of volunteering.  In her work at Tiny Lions Audrey assists with necessary tasks like feeding and cleaning, but also helps make matches between feline friends and potential adopters.  In addition to her work with animals, Audrey is also a member of her school's service-based Interact Club and works as a life guard at her local athletic club.  Staff at HSHV and Tiny Lions are so grateful for Audrey's contributions to our community, and we're proud to name her the winner of the Humane Youth Award.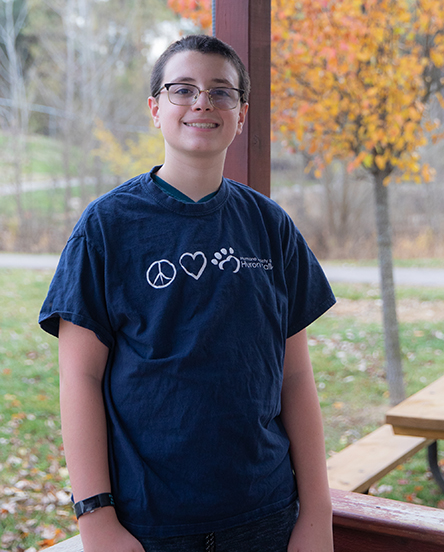 Matt Rummer, 14, has been a Junior Volunteer at HSHV for the past two years.  In that time he has completed over 100 volunteer hours and has trained to work with cats, dogs and small mammals.  Matt particularly enjoys his work socializing kittens and helping them find good homes.  Staff appreciate his enthusiasm and positive attitude.  We've chosen Matt as our 1st runner up because of his dedication to homeless animals in our community!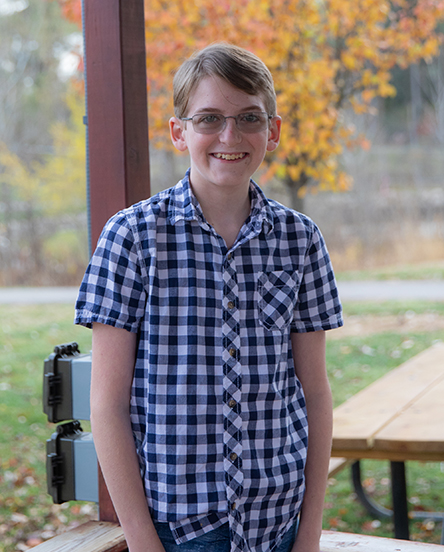 Simon Bunin, 13, has always been an animal lover.  He recently became a Junior Volunteer at HSHV, but he contributed to our mission long before that.  For his last several birthdays instead of asking for gifts for himself he has requested donations to the animals at HSHV.  We're so pleased to have Simon as a member of our team and are happy to acknowledge him as the 2nd runner up for the Humane Youth Award.
The Selection Process
Nominations will be accepted September 1 through October 23 at 4pm. All nominations must be submitted electronically using our nomination form. All nominees will receive communication regarding their nomination status and winners will be notified by October 31 via phone call. Unfortunately, incomplete submissions or those that do not follow the guidelines will not be considered.
The following criteria are considered when reading submissions:
Whether the projects is directly helping animals within Washtenaw County, Plymouth or the City of Northville
Number of animals helped through the project
Sustainability of the project
Length (time wise) that project has been occurring
Uniqueness of project
Guidelines
All entries must be submitted electronically and received by October 23, 2020 at 4pm. Unfortunately, late submissions cannot be considered.
The nominee and their parent/guardian must have full knowledge and approve of a candidates nomination. Parent/guardian information must be provided on the nomination form.
Nominees can only be nominated for one project, per year.
Nominees must reside in Washtenaw County, Plymouth or the City of Northville. Those on HSHV's Junior Volunteer team who live outside of these areas are welcome to apply.
Applicant must currently be between the ages of 12 and 17 by the time submissions close on October 23, 2020.
Applicants must be willing to participate or have their photo, work and/or name used in recognition/marketing activities (such as press releases, on the website, etc.) and the parent/guardian must sign a marketing release form, which is provided in the application.
Work must be original.
Much of the nominees work must have taken place between August 1st, 2019 and August 31st, 2020.
Awards
One Humane Youth Award winner as well as a first and second runner-up will be selected. Awards are as follows:
Winner
Complimentary attendance to HSHV's annual Compassionate Feast virtual gala on November 6
Humane Youth Award plaque
Inclusion in marketing opportunities and press releases
First and Second Runners-Up
Humane Youth Award plaque
Inclusion in marketing opportunities and press releases