After my Buddy Holly passed on, I felt Peggy Sue needed another cat companion. Now this was in the old building.
As I walked down the tiled hallway to the cat area, I heard a cat meowing quite loudly out a side door. Here was this orange tabby in a small cage. We started a "conversation." It turns out he was a five-year-old who had just come in. So I waited the requisite days.
I brought him home, but it took him some time to get adjusted to Peggy Sue, and he would freak out seeing other cats in my yard. That got resolved. Peggy Sue has since passed on, so Sidd is the king kitty.
At 18 years old, he's doing well even with hip issues. He uses a ramp to get up on my bed, and eats well. And he's still my walkie talkie kitty cat!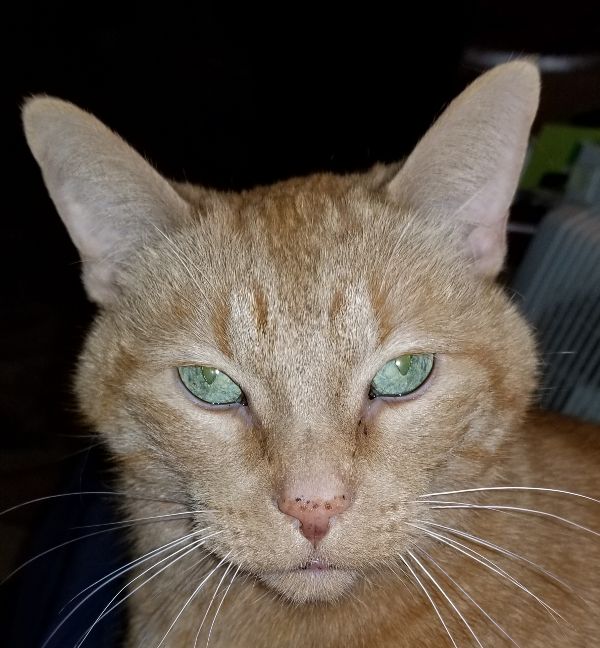 Ulysses now Siddhartha (Sidd)