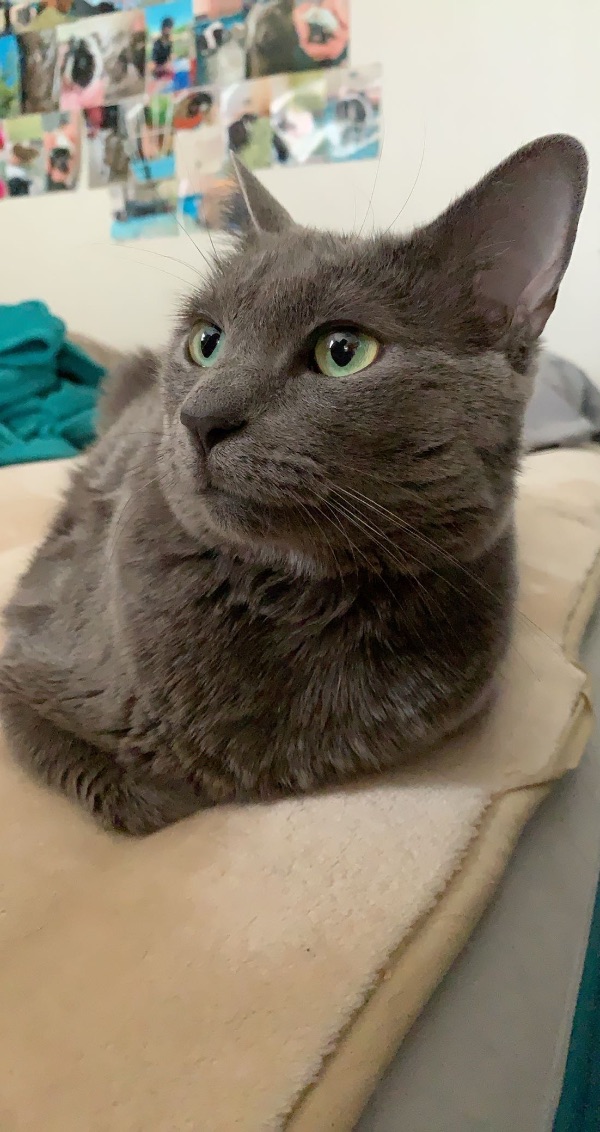 I was never a cat person, nor had I ever thought of getting one ever in my life. Yet, when COVID first happened, my partner lost his job like many others have. He felt a bit bored and lonely at home, so I brought up the idea of adopting a pet. We both agreed that it had to be a cat, as we didn't have a yard to for a dog.
When searching, we fell upon Louis who had the biggest, brightest eyes and the roundest cheeks. My partner wasn't sure when he read that he had FeLv and FIV, but I reminded my partner that he too is ill like Louis. He immediately rescinded his comments and took a liking to him. When visiting Louis at HSHV, we were sad to see how scared he was – but knew we had to save him while he still had time. He was playful, clever, and vocal about everything he wanted. We loved him while we had him.
Two years passed, and Louis fell ill. A tumor began to make its way through his body that we luckily caught it early on. He fought a hard battle against all odds, and survived through more days than most of those with his illnesses. Yet, we could not be any more selfish when he became paralyzed. We decided to let him cross through to the rainbow bridge. He lived joyfully through three moves, one cat sister, and one dog sister. He loved them both but loved us, his parents, most. We couldn't be happier with the journey he had with us.