Making the world kinder with kids
Research shows children who are taught kindness towards animals tend to mature into caring, responsible adults. Our humane education programs nurture the human/animal bond. (And they're fun!)
Humane Education Calendar
SU

MO

TU

WE

TH

FR

SA
29

30

31

1

2

3

4
5

6

7

8

9

Little Paws Story Time

10:30 am - 11:30 am

Do you have a young child who loves animals? Then, bring your little ones to HSHV to have a paws-itively fun time! Designed for ages 2-5, Little Paws story time will keep your tot engaged through stories, crafts, finger plays and animal interactions! Each program will include age appropriate stories, a craft, a tour th , ...

10

Pets and Pajamas

5:30 pm - 9:00 pm

What could be more fun than spending your Friday night with our furry friends at HSHV? This paw-tastic event is appropriate for ages 5 to 11 and includes adoptable animal interactions, a vegetarian dinner and an animal-themed movie with popcorn! Children are invited to wear their pajamas, bring a sleeping bag and pillo , ...

11
12

13

14

15

16

Little Paws Story Time

10:30 am - 11:30 am

Do you have a young child who loves animals? Then, bring your little ones to HSHV to have a paws-itively fun time! Designed for ages 2-5, Little Paws story time will keep your tot engaged through stories, crafts, finger plays and animal interactions! Each program will include age appropriate stories, a craft, a tour th , ...

P.A.C.K. Program begins

4:00 pm - 5:30 pm

People and Animals Connecting Through Kindness (P.A.C.K.) is a group where young people ages 12-14 come together in a supportive environment to share their love for animals and build valuable social skills. The group will explore topics such as self-confidence, relationship building, compassion and of course, as young , ...

17

18

Mewvie Night @ the cat cafe

7:15 pm - 9:00 pm

Kids, cuddle up to cats and snack on popcorn while you watch a family-friendly flick at the Tiny Lions cat café! ​Popcorn and a juice box are included; you're welcome to bring snacks and drinks of your choice, too, along with any pillows, sleeping bags or blankets you'd like to use (just remember: the cats , ...
19

20

21

Sensory Story Time

10:00 am - 11:00 am

Just like our traditional story time, but specifically intended as a welcoming space for differently-abled children and those on the spectrum, Sensory Story Time includes interactive stories, sensory play, a tour of the shelter and lots of fun! Sensory Story Time is generally designed for children ages 2-5, but all chi , ...

22

23

Little Paws Story Time

10:30 am - 11:30 am

Do you have a young child who loves animals? Then, bring your little ones to HSHV to have a paws-itively fun time! Designed for ages 2-5, Little Paws story time will keep your tot engaged through stories, crafts, finger plays and animal interactions! Each program will include age appropriate stories, a craft, a tour th , ...

24

Pets and Pajamas

5:30 pm - 9:00 pm

What could be more fun than spending your Friday night with our furry friends at HSHV? This paw-tastic event is appropriate for ages 5 to 11 and includes adoptable animal interactions, a vegetarian dinner and an animal-themed movie with popcorn! Children are invited to wear their pajamas, bring a sleeping bag and pillo , ...

25
26

27

28

29

30

Little Paws Story Time

10:30 am - 11:30 am

Do you have a young child who loves animals? Then, bring your little ones to HSHV to have a paws-itively fun time! Designed for ages 2-5, Little Paws story time will keep your tot engaged through stories, crafts, finger plays and animal interactions! Each program will include age appropriate stories, a craft, a tour th , ...

1

2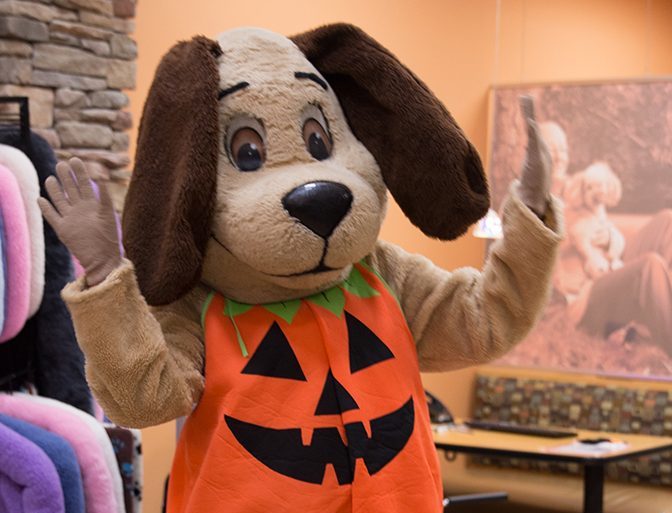 Frequently Used Forms
Other Forms