Ann Arbor, MI (October 17, 2022) — The Humane Society of Huron Valley (HSHV) received the most nominations ever, in this the fifth year of the Humane Youth Awards. The winner? Zoe Zhang, with runners up Maddie Miller and Cara Gilbert. All three are from Ann Arbor.
The Humane Youth Award honors young people who have both personally and through the inspired efforts of others, raised awareness for and helped create a more humane and sustainable planet by supporting and protecting animals, people, and/or the environment.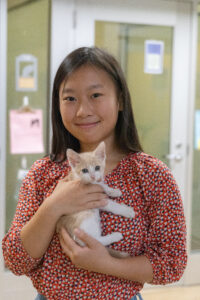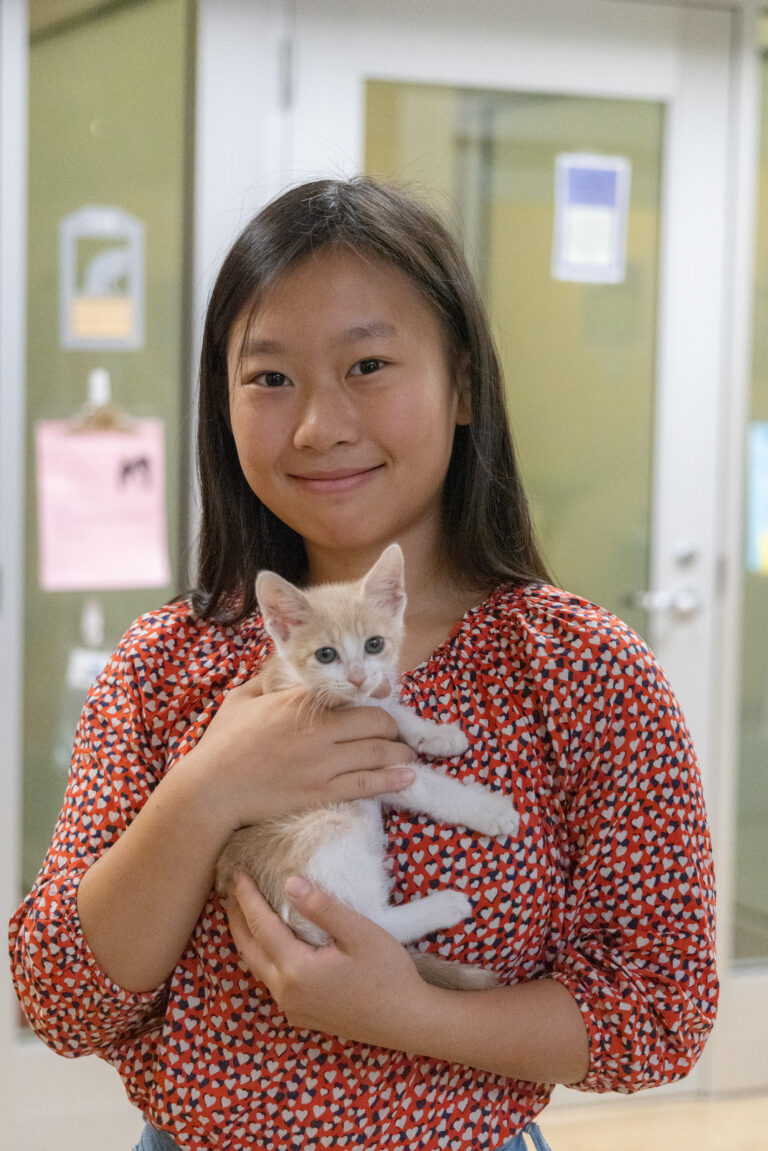 Zoe Zhang, 15, of Ann Arbor, is the winner of HSHV's 2022 Humane Youth Award. As a freshman, Zoe started "Huron SAV," a high school club dedicated to sustainability, animals and veganism. Now in her third year running SAV, the club has over 30 members and has done volunteer work throughout the community.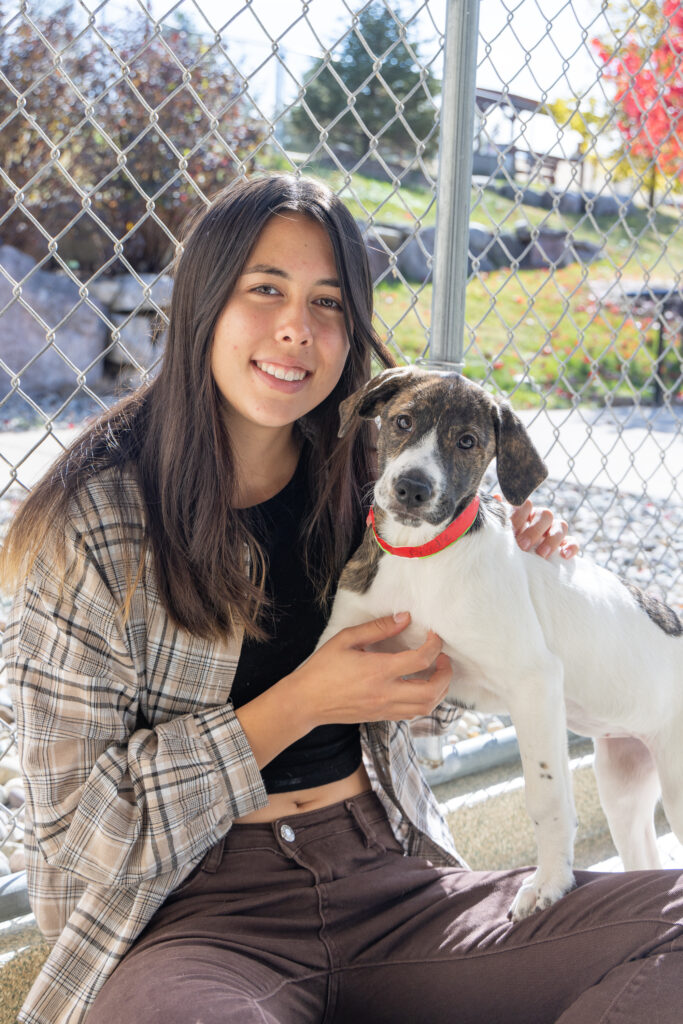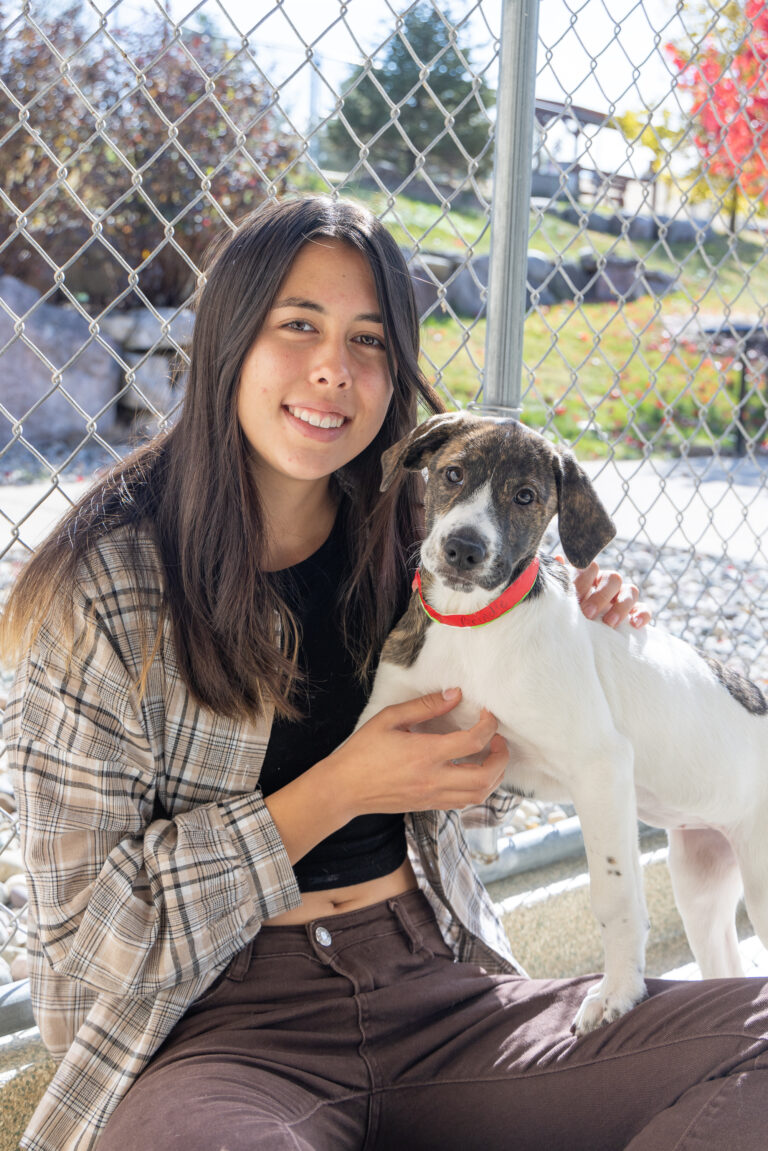 Maddie Miller, 16, of Ann Arbor, is the Humane Youth Award 1st runner up.  In addition to volunteering to help the animals at HSHV, upon learning about the threat to bee and monarch populations, she became a backyard beekeeper with 3 hives, and a nurturer of monarchs. Maddie has also made, sold and donated the profits from homemade dog treats to help homeless animals.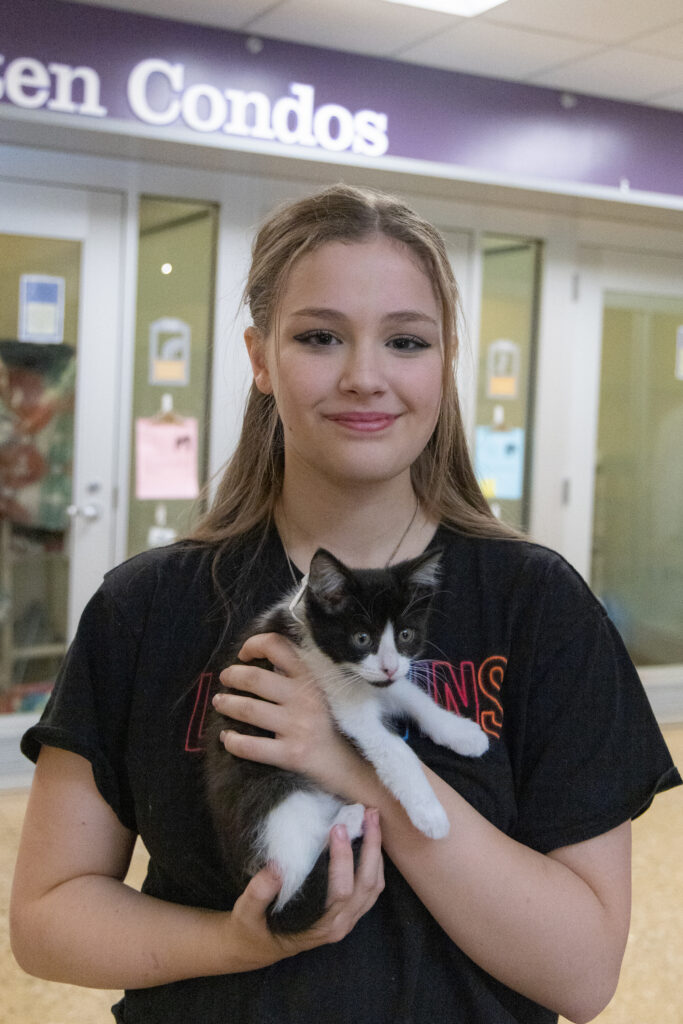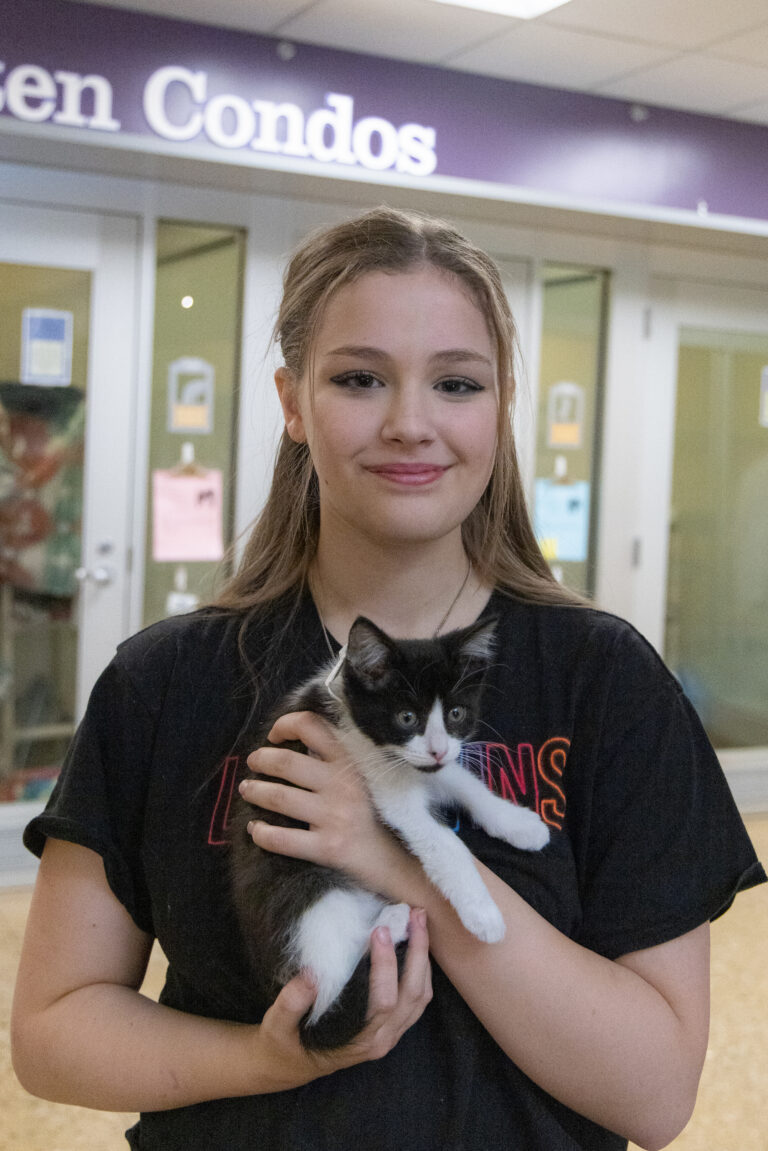 Cara Gilbert, 14, of Ann Arbor, is the 2nd runner up for the Humane Youth Award.  Cara has already volunteered over 200 hours helping animals—including the horses at Starry Skies Equine Rescue and Sanctuary, and the dogs, cats and small mammals at HSHV.
Additional youth receiving honorable mention for the Humane Youth Award include Robert Bailey (Ann Arbor), Sydney Bennett (Canton), Julia Chen (Ann Arbor), Hayden Matthews-Dahlgren (Ann Arbor), Megan Peng (Canton), Mallory Pike (Dexter), and Adrienne Ziobro (Canton).
"These young people are so inspiring," says Karen Patterson, VP of Volunteers and Humane Education at HSHV. "We are so honored to recognize their commitment to compassion. Their care and devotion make the world a better place for us all."
About The Humane Society of Huron Valley:
The Humane Society of Huron Valley, located in Ann Arbor, is an independent 501(c)(3) non-profit organization and relies solely on the generosity of our supporters to provide critical community programs and services. HSHV is an award-winning organization, recognized for our best practices and highest animal "save-rate" among all similar shelters in Michigan. Charity Navigator, the nation's top charity evaluator, awarded HSHV a 4-star ranking, the highest possible. The mission of HSHV is to promote the loving, responsible care of all animals in our community. HSHV is not affiliated with any other humane organization and does not receive funding from the United Way. More information can be found on HSHV's website (hshv.org) and on our annual report (hshv.org/annualreport).
###