Dottie came into our lives on January 13, 2023! She has quite a unique adoption story. Through one of HSHV's donation programs, my family made a donation in honor of my mom, "Mimi." HSHV then sent us an email with a picture of a sweet little black pitbull whom they named Mimi as a tribute to our donation. At this point she was already a part of our family and the next day we adopted her!!
Her transition into our family has been seamless. We value HSHV's policy where all animals must meet their potential fur siblings before adoption. Having a professional around to assist in a proper introduction set our family up for success. Dottie now has a pitbull brother, Dude, and a cat brother, Monster. They are the perfect trio.
Overall, Dottie is kind, loving, and energetic. Her hobbies include taking naps while covered up with blankets, sunbathing, going on walks, and going "bye-bye" to McDonalds to share some chicken nuggets with her brother. She was also a part of our wedding as the flower girl! Dottie has stolen our hearts and we are so thankful she is part of our family.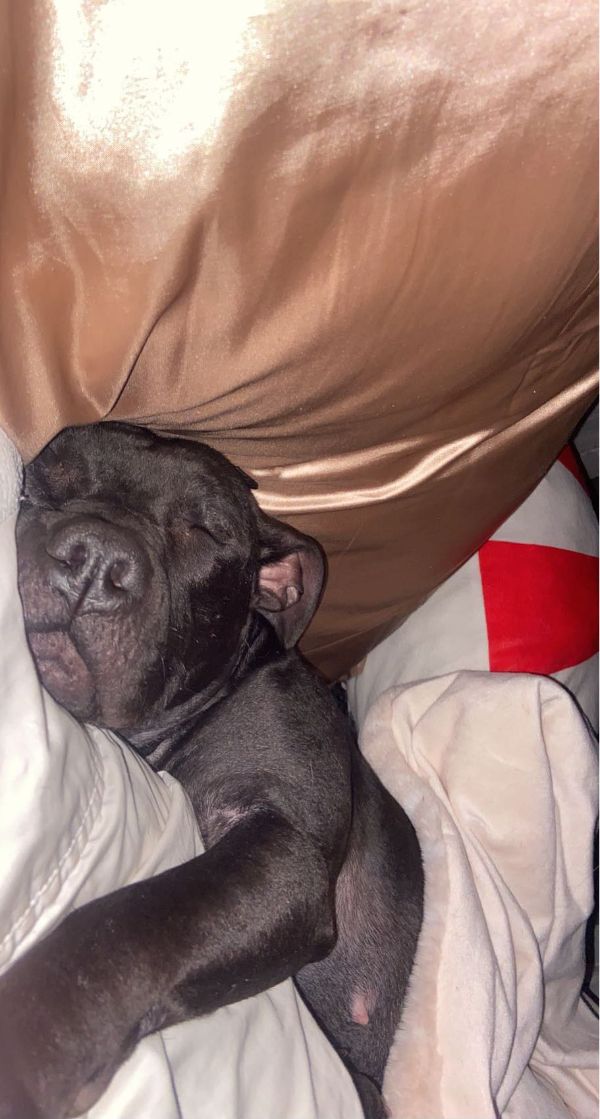 Mimi now Dottie