I was about to leave work (at HSHV). As I was walking through Intake, a man came up to the door holding a cardboard box. The cardboard box contained a puppy inside – the cutest puppy ever. I thought that would be the last time I'd see her.
Maybe 2 weeks later, my boyfriend and I started talking about getting a Love Train puppy. But we went to the shelter on my day off to see what adoptable puppies we had on the floor…as soon as we walked into the puppy room, I saw her and instantly recognized who she was. I instantly fell in love. She was only 1 month old at the time and we placed a hold on her so we could talk about it through the night. The next day I went to work, finalized her adoption and we welcomed her into our home.
Reina is 4 months old now and has just started her level 2 puppy classes. She has two cat brothers, Gibby who is also an HSHV alumni and Jacoby. She is a huge bundle of joy with lots of puppy energy, and has a few doggy friends who she loves to have play dates with.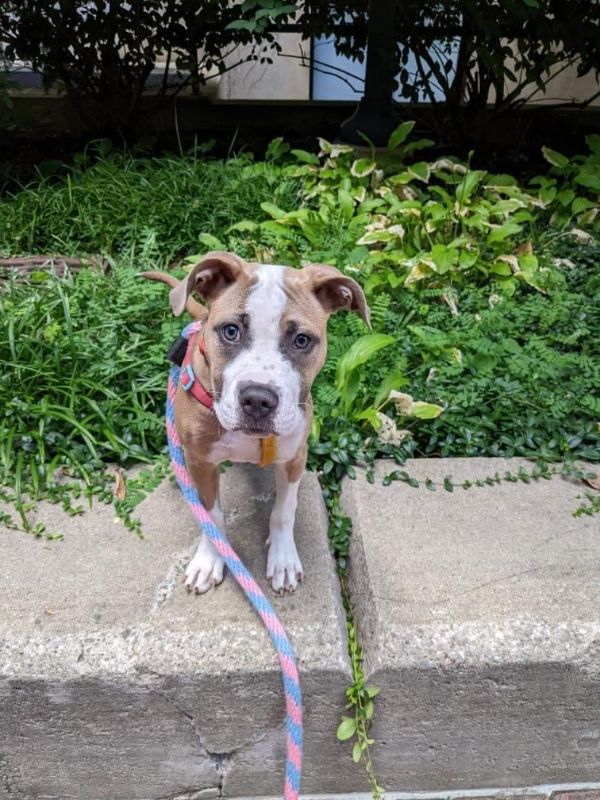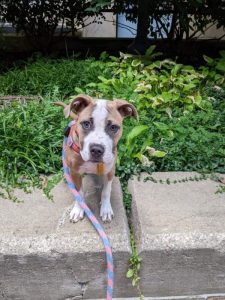 Mini now Reina