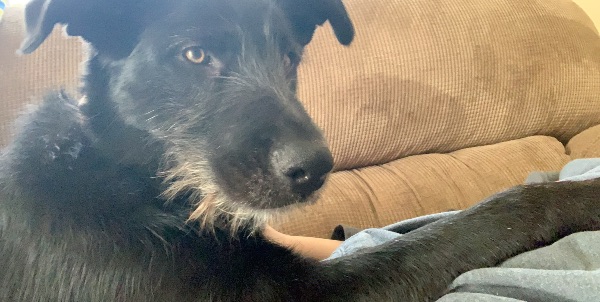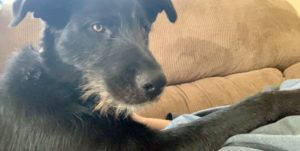 Minnie the Dog
Age: 3 in May.
Fixed (Spayed/Neutered)? Yes
Weight: 95 lbs
Indoor? Yes
Microchipped? Yes
City in which animal is located: Wayne
Rehoming fee? No
Please note: This is a courtesy listing on HSHV's site. This animal is available through a private individual, NOT HSHV. For questions, please contact the individual below, not HSHV. Thank you!
Minnie is a kind happy dog. She's great with kids, I have a toddler and an infant. She loves most people she meets just very timid around males at first. She's cage trained and potty trained. She's allergic to chicken. She loves to run and would run all day. She's still pretty hyper. She's cuddly and a happy dog.
She HATES the vet, currently give her Benadryl and a muzzle for the vet.
She is up to date for everything except a heart worm test and a few shots but she is on preventative for it. She is great with other dogs and she tends to just leave cats alone (the few she's been around).
She does still occasionally get in the trash if I don't feed her at 5-6 am like I normally do.
If you are interested in adopting Minnie, please contact Rachel at 734-890-8168 or rlefler.xoxo@gmail.com. This animal is listed as a courtesy on our site, but is available through this individual. For questions, please contact the individual listed, not HSHV. Thank you!