Today (2/18/2023) is Willow's 1 year anniversary in her forever home. Our family had just lost our senior boys a handful of months earlier, within 2 months of one another. Both Kovu and Spencer were between 15 and 16 years old.
My daughter and I pushed my wife hard to check out the Love Train. We didn't get to it earlier in the day but went after all of the other adopters, and in the room there were about 8-10 cages with puppies left from earlier in the day waiting for new homes. We spoke with the very pleasant staff and they gave us the low down on how things work and off we went. I had an eye on another but my wife and daughter saw this shy little brown critter hiding at the back of her cage and it took about 5 minutes and the deal was done.
I still don't know who chose who – little did she know we had come to visit another puppy and she was not even on our radar – but low and behold she became our new forever family member after little to no questions asked between myself, wife and daughter. Of course the best part of the story is the connection she has with my wife, the one who was most skeptical of getting a new fur kid so soon after losing our others. Willow has become her baby and nothing will change that anytime soon. Only thing I regret is that I cannot save and bring them all home with me, but negotiations are in the works to bring a new brother or sister home for Willow to have a companion very soon. Willow has made our family whole again and we wouldn't change that for the world.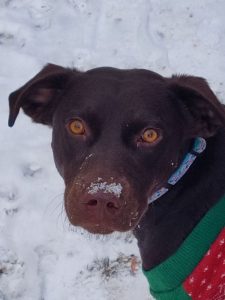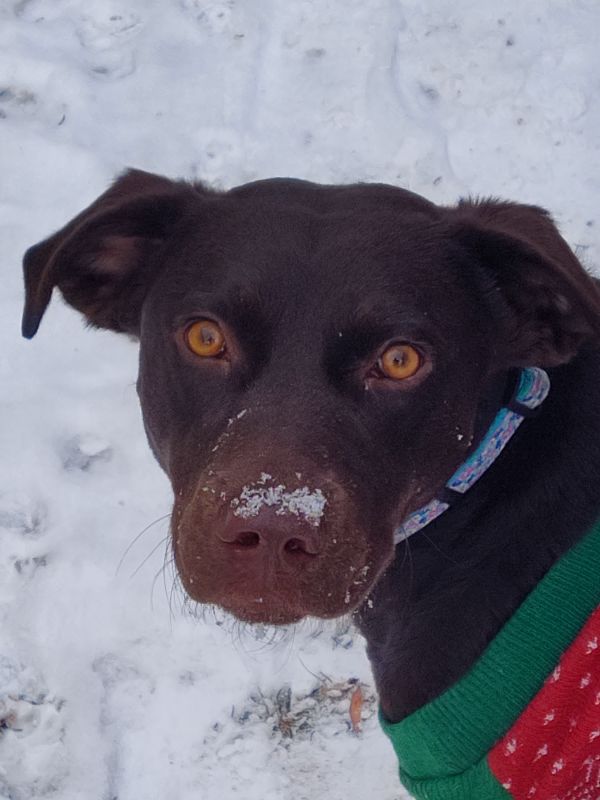 Nina now Willow