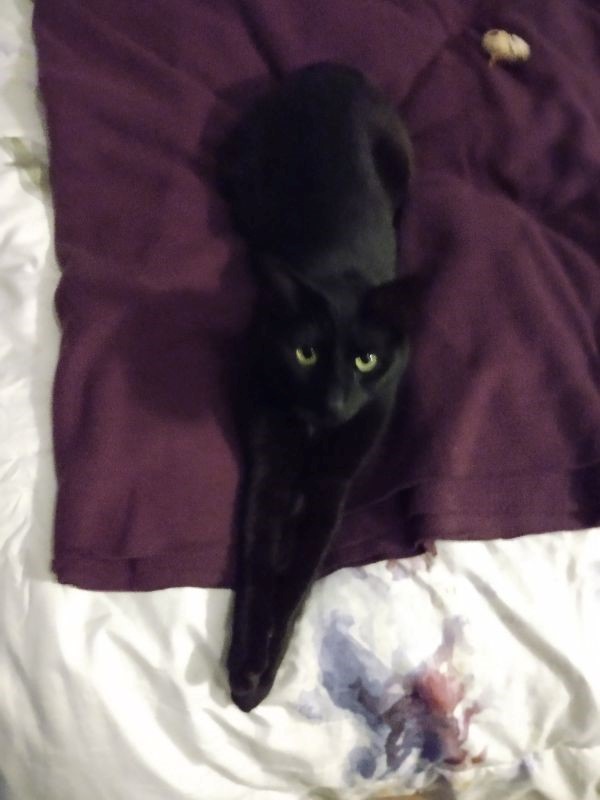 Stella now StellaLuna de La Peiu Peiu
I had often frequented Tiny Lions Cat Cafe and would see wonderful kitties, but none caught my attention like Miss Stella. On meeting her, she did a purry figure 8 around my legs as if to say "you will do." A few days later I visited to be sure, and we had a couch moment. She had hidden behind one of the couches, I pulled the back of the seat back far enough to see her and yet still let her be in the dark. I whispered that she would soon not have to hide. She hopped out from behind the couch and laid on my lap. Then someone made her skittish and she hopped back behind the couch. I whispered it's ok, I've got you, and she came and curled back in my lap.
She came to me with a sore on her tail and I quickly made sure she would get the best care for it and healed quickly. She has been a great pandemic pal and adds lots of sweets and giggles and late night zoomies. I wouldn't trade her for the world. She has turned this commitment-phobe into a kitty mom!