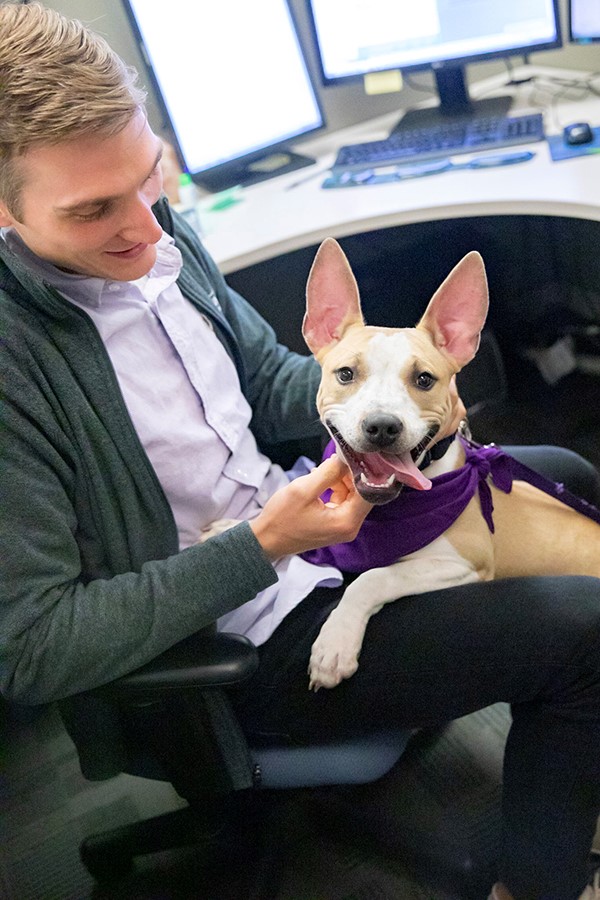 (June 11, 2019) — Feel like work is for the birds? Now, it's for the dogs and cats with the Humane Society of Huron Valley's (HSHV's) new Workplace Wellness program.
Choose a day of the week, and HSHV will bring an adoptable dog or two to your business to get your coworkers' tails wagging. Or, if it's more the cats' meow you're after, bring your office to the Tiny Lions lounge and adoption Center's meeting space, where 10-20 cats are ready to socialize with you (not to mention make your presentation more interesting).
"Lots of scientific studies show having a companion animal at work can not o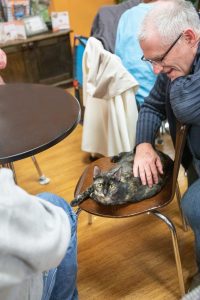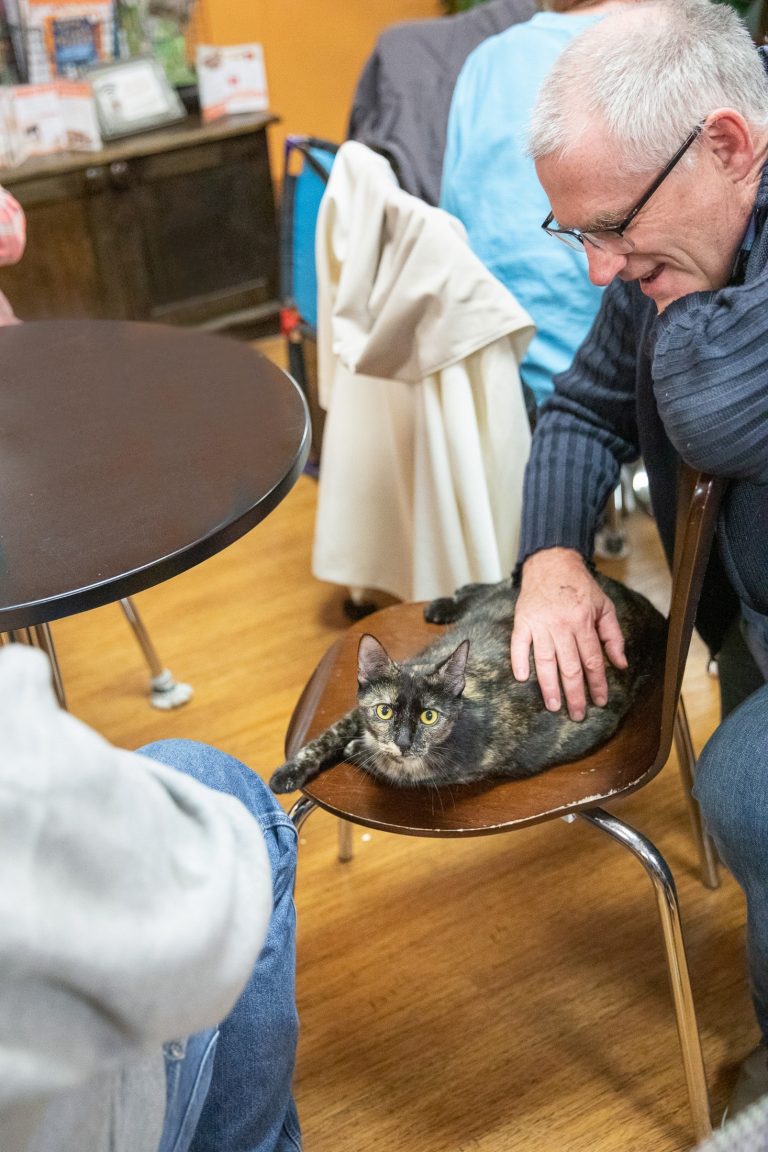 nly decrease stress, but also increase people's productivity. They've seen colleagues be more cordial to others and work better in teams, too," says Karen Patterson, VP of Volunteers and Humane Education at HSHV.
Even just petting an animal for 15 minutes can lower your blood pressure, and HSHV hopes that managers who care about their employees' health take notice.
"Of course, it's good for the animals, too," says Patterson. "Just like us, our companion animals crave social connection. Plus, the fees go to help care for them until they're adopted."
For "Doggie Dates," HSHV charges $125 for 1 dog, $150 for 2 dogs per 1-hour visit. Tiny Lions cat café rentals start at $175 for 2 hours during business hours, and include Wi-Fi, computer and large-screen monitor access, tables and chairs.
See more at hshv.org/workplacewellness.