We adopted Athena in November 2015. She was wonderful with people and kids but had some reactivity to other dogs. With the support of HSHV's Reactive Rover training class, we were able to learn skills to give Athena the support and structure she needed.
In February 2020 while volunteering as a dog walker, I fell in love with Arlo. I wasn't sure if Athena would accept Arlo. With the support of HSHV's behavior staff, we were able to do a dog interaction with Athena and Arlo to evaluate the fit before bringing Arlo home. Athena and Arlo mostly ignored each other, but to be safe we started with a pajama party weekend. Athena accepted Arlo and we officially adopted him.
Arlo did have a lot of fears and anxiety when we first brought him home, but with HSHV's behavioral support, we were able to learn how to support Arlo while he adjusted. Today Athena and Arlo are the best of friends and we are a happy family.
I cannot say enough good things about all of the behavior support and training HSHV offers, and how it's helped our family over the years.
Thank you!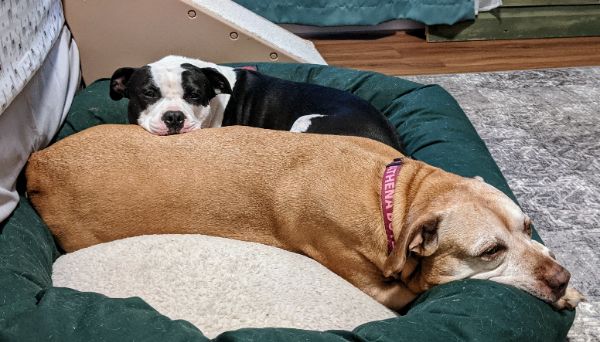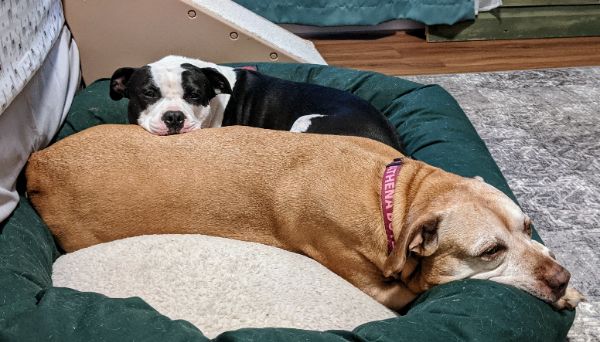 Athena & Arlo