Community cats are free-roaming cats who live outdoors and may have humans helping take care of them, but are not "pets." With proper community support and proper care—including the need to be fixed and vaccinated—people and community cats can share the earth harmoniously.
Hours
Walk-ins – Mondays and Tuesdays 9:00am-11am
Save time at check-in by printing and filling out the TNR Check – in Form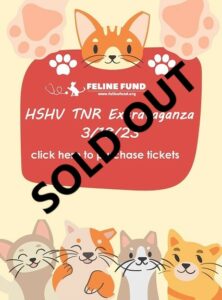 More S/N events being announced soon for 2023!
Requirements
TNR is a program for unsocialized cats who cannot be handled. If you have a barn cat who can be handled, please schedule an appointment through our clinic – (734) 662-4365
Each cat must be in an individual, size-appropriate live trap (not a squirrel trap or cat carrier). 2 cat maximum per day. All cats will be ready the following morning to be returned.
Pricing
$40 in Washtenaw County spay/neuter/rabies & FVRCP (feline herpes + distemper) & flea and tick
$75 out of county spay/neuter & rabies +$5 for FVRCP (feline herpes + distemper) +$15 for flea and tick preventative
$90 out of county package (includes all services listed above)
$75 trap rental ($65 is refunded when the trap is returned)
Any injuries or illnesses will be treated at an additional cost
-Basic wound treatment – $50 (clean wound site / anti-biotic injection)
-Wound treatment tier 2 – $150 (x-rays, tail removal, eye removal, pain meds)
-Wound treatment tier 3 – $300 (x-rays, limb removal, sutures, pain meds)
TRANSFER FEE – any cat not brought in a live trap will be charged a $50 transfer fee.
Process
Drop cats off in individual live traps at the HSHV clinic between 9:00am-11am Monday & Tuesday, we do not TNR on Wednesdays, Thursdays or Fridays.
There is a maximum daily limit of 2 cats; each must be in an individual live trap. Please use a size-appropriate trap—not a squirrel trap, cat carrier or dog crate. Place a small blanket or towel over the trap to help calm the cat down.
Fill out a TNR Check-in form upon arrival. Forms can be printed here and are also located in a basket on the outside of the TNR room. Completed forms can be brought in to our veterinary clinic. Once the clinic processes the form, a staff member will come out to retrieve cat/s.
Cats must go home the day after they're dropped off. We recommend picking up cats in the morning so that they are not in a trap longer than necessary. Please release the cat in the same spot where it was trapped.
0
Recorded hours spent trapping*
0
Est. hours of vet care provided*
* Includes all TNR activity through July 2021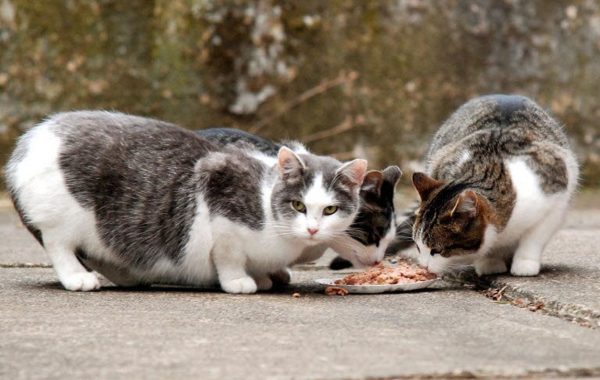 What To Do With Community Cats When Moving? Many people wonder what to do with their colony when an unexpected situation forces them to move. The best solution typically depends varies based on the situation. Sometimes, the current caretaker ...
Read More
Who and what is Feral Kitty Trappers TNR? FKT started with a focus on TNR and the overpopulation of cats and evolved into TNR + rescue and adoptions. FKT is 100% volunteer based and spent over $100,000 this past ...
Read More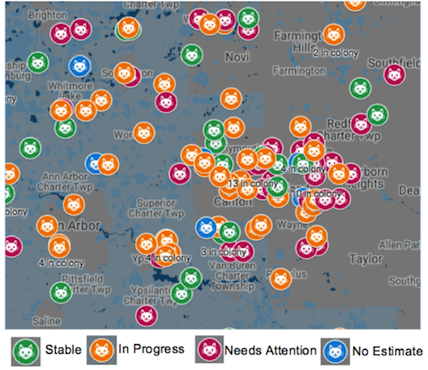 Mapping
Please report any colonies you are aware of, to help HSHV monitor cat colonies to help us better understand and care for our county's community cats. None of your personal information will be shared and we do not publish specific addresses.