We are proud to present the "Happy Tails" that have been submitted by our adopters. If you have adopted from the Humane Society of Huron Valley, please submit your story here!
Thank you to all our adopters for providing loving homes to animals.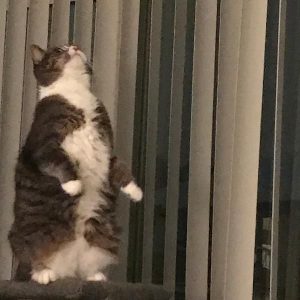 I adopted Savanah (formerly Cassie) as a kitten in 2012. She is the quietest and sweetest cat. She joined her ...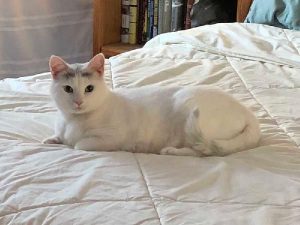 We brought 8-year-old Rachel home from Tiny Lions on New Year's Eve. She has made herself comfortable and is now ...